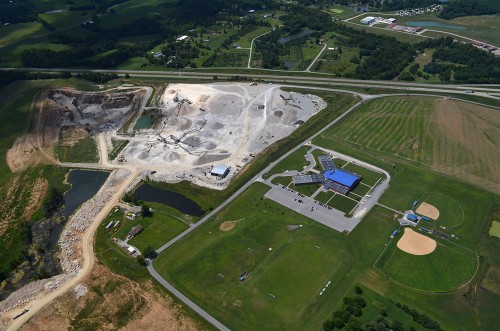 When I'm northbound on I-55 just south of Fruitland, I can't keep from swiveling my neck to see how much bigger the hole on the east side of the road has grown.
Ernie Chiles and I did a flyover on August 13, 2014, to get a good look at it. The building with the blue roof in Saxony Lutheran High School.
A closer look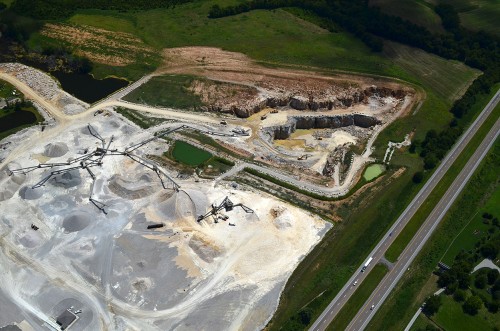 Here's a view from the northwest looking southeast. I-55 is on the right.
I've done quite a few quarry stories. Here are some of them (including at least one where I misidentified the Fruitland quarries).