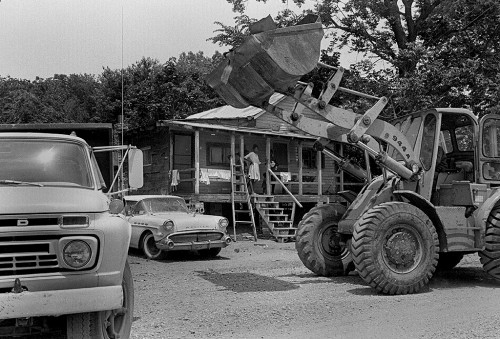 Two things were constants in Smelterville: floods and periodic cleanups that accomplished little. I took these photos June 19, 1967.
Arena Building and cute cat captured the news
The photos didn't run. The bigger stories of the week included the wooden floors being ripped out of the arena building and a picture of a cat in Oshkosh surrounded by ducklings. The paper also warned that the river was coming up and that some lowlands could be covered.
When are this summer's reunions?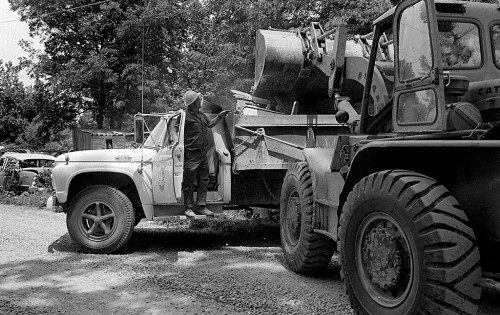 I've been trying to find out when some of the Smelterville family reunions will be held, but haven't had any luck. Last year was the first time the Vine Street Reunion was held, but organizers decided not to hold one this year. If you know of any, please let me know.
Smelterville and South Cape stories
Here are some earlier stories about Smelterville and South Cape: