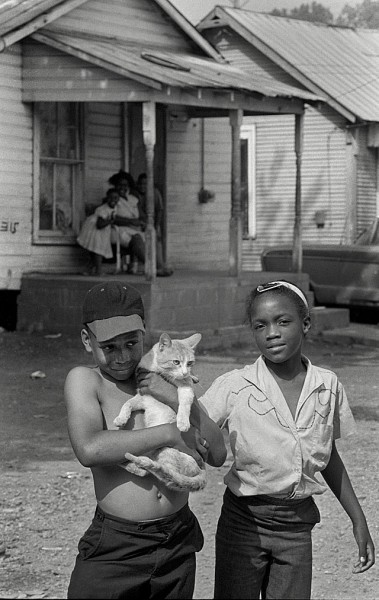 In the spring of 1967, I had a Missourian assignment to shoot a cleanup in Smelterville – called South Cape or South Cape Suburb in Missourian style. I mentioned in an earlier blog post that I used that as an excuse to wander around the community taking pictures of kids, adults, homes and piles of trash.
When I unearthed the photos a couple of years ago and started showing them around, I realized I had half a treasure: I needed to track the subjects down to see what had happened to them. I kept following promising lead after promising lead until this weekend when I struck pay dirt.
Family reunions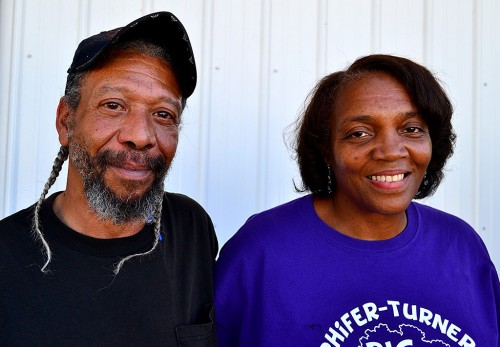 I was lucky enough to be in town for the First Annual Vine Street Connection and a reunion of the pioneer families of Smelterville: the Turners, Phifers, Wrens, Beals, Robinsons, Underwoods, etc.
My biggest break was sitting down with Fay Beal Powders, who is related to almost everybody I had photographed in the '60s and knew most of the rest. One of my subjects was her mother. It was the only photograph of her she had ever seen. "I had the picture in my car and I had to pull off the road twice because I was so overcome by emotion," she said.
On Saturday, she tracked down the adult versions of the two kids with the cat.
Here is her brother Billy (it's Bill now, he says pointedly) Beal and his first cousin Margaret Turner. The cat, I was told, had exhausted all nine of its lives long ago and wasn't available
Title is going to change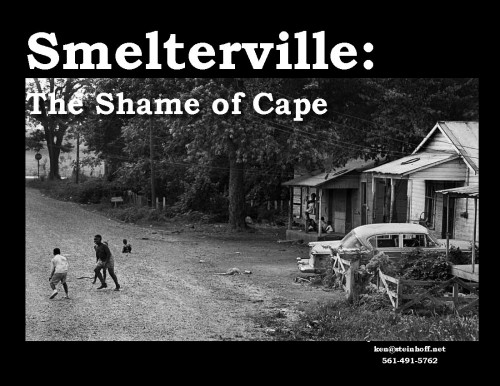 I'm going to turn the project into a book. The couple dozen prototypes with me were snatched up as quickly as I could hand them out. Even if it doesn't make it into general circulation, there are a lot of folks who like to remember the caring, tight-knit community they grew up in. I wish I had spent more time documenting it.
My working title – Smelterville: The Shame of Cape – is going to change. Everyone I talked with was confused. "We weren't ashamed," they pointed out.
I had to explain that the shame was that Cape Girardeau would neglect a part of town in a way that would never have been acceptable north of Tollgate Hill.
I've heard some wonderful and moving stories in the past week and I have a list of more folks I have to interview. You'll be hearing a lot about Smelterville as  work my way through it.