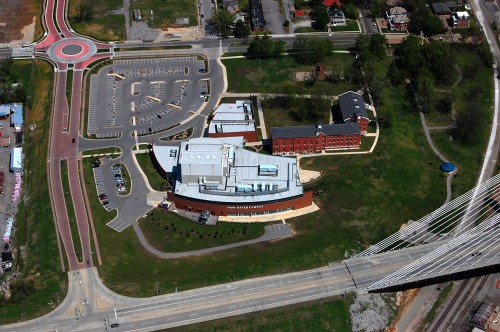 Southeast Missouri State University's River Campus is kicking off its fifth season from 1-4 p.m. Saturday, Sept. 17. Here's the schedule from The Southeast Missourian.
First handball court west of Mississippi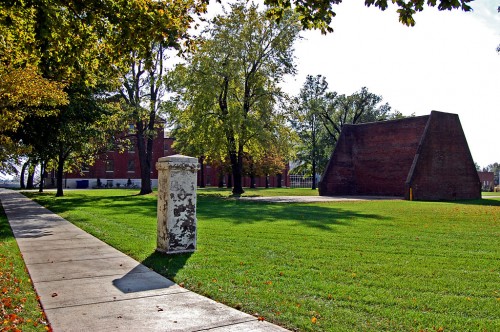 I'm pretty sure I was never inside St. Vincent's College Building. The thing I remember most about it was the handball court that you'd see on your way to the Mississippi River Traffic Bridge. A report filed with the National Register of Historic Places said the court was constructed in 1843 and was supposed to have been the first handball court west of the Mississippi River. (Ever notice how many things bear that moniker – First Whatever West of the Mississippi River?)
I know there was a lot of controversy about the University acquiring the property, but in the long run, I think this is the highest and best use of the land and buildings. It's better than letting it sit idle until it had to be demolished. It's a nice way to introduce travelers to the city when they come across the bridge, too.
River Campus Gallery of Photos
Click on any photo to make it larger, then click on the left or right side to move through the gallery.