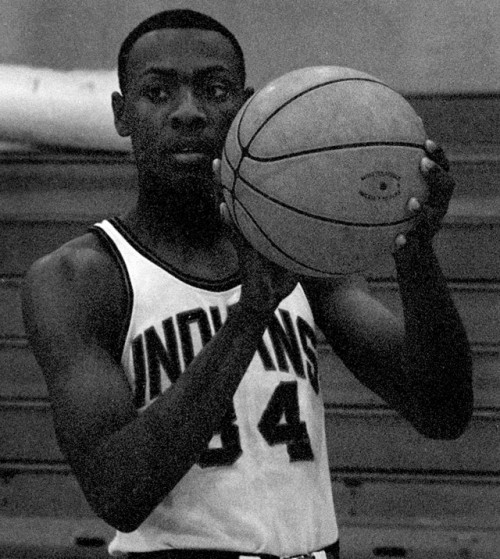 When I ran photos of the Southeast Missouri State Indians playing the Martin Branch of the University of Tennessee, several readers commented on Curtis Williams, #34. It turns out I had some action mug shots I took of him for either The Missourian or The Sagamore in December of 1966.
Central grad first black SEMO athlete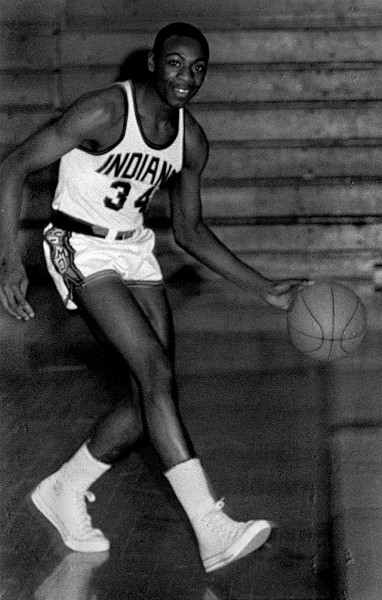 What I didn't know until I read an excellent profile by Marty Mishow in the February 19, 2004, Missourian was that the CHS grad was SEMO's first black student-athlete and a basketball and track standout from 1964 through 1967.
"Kermit Meystedt, Williams' former basketball teammate at both Central and Southeast who along with Williams was inducted into Southeast's Athletic Hall of Fame last October said, "He was just a very class individual, and an excellent, very gifted athlete."
In basketball, Williams was a three-year letterman under coach Charles Parsley. He averaged 18.4 points per game as a senior to earn first-team all-MIAA honors after being second-team all-MIAA as a junior.
On the track, Williams earned four letters and excelled in all the jumps. He at one time held school records in both the high jump, at 6-8 3/4, and the triple jump, at 48-8 1/4. He was a multiple conference champion.
Wasn't on a scholarship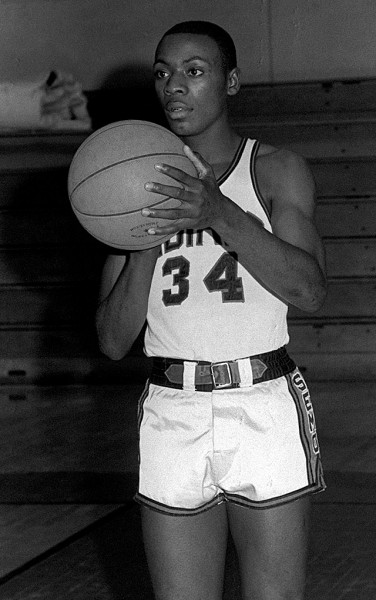 The story pointed out that Williams began his SEMO career without a scholarship, which meant that he not only played sports, but he routinely worked almost a full shift at Cape Frozen Foods, which specialized in butchering and storing meat.
Track coach Marvin Rosengarten said, "He worked at least 30 hours at the frozen food locker on Broadway. I always used to have him promise me he wouldn't work the day before a meet so he wouldn't be worn out.
"But after his sophomore year, I went to Charles Parsley and we worked out a deal where we split the scholarship. I think in his junior year he was just on a partial scholarship but by his senior year he was on full scholarship between basketball and track."
Flashbacks of racism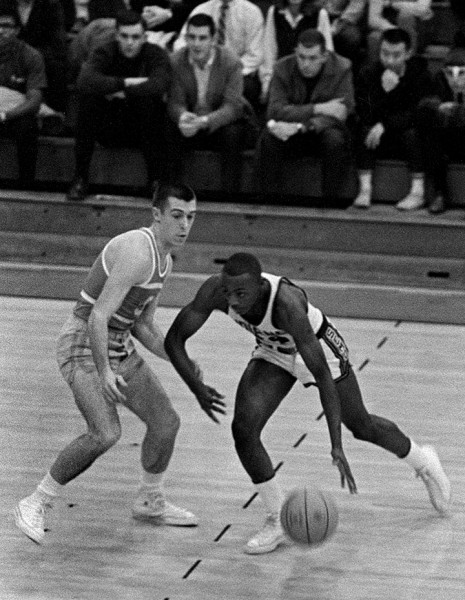 Williams was quoted as saying that he was well accepted by his teammates.
"Coming back from trips, sometimes we wouldn't get served in restaurants, or they'd say I had to go eat in the back, but Coach Parsley said we would all eat together or we wouldn't eat there. I remember we left one place outside Jonesboro."
While Williams said he never encountered much negative reaction because of being black while at Central or Southeast, he was certainly not exempt from racism.
"During the early years of my life, I grew up at a time when blacks had to go in the back doors of restaurants to be served, where you were not allowed to attend movies or swim in public pools," he said. "To this day, I still have flashbacks of those moments when one was made to feel less than human. You deal with it and move on.
.