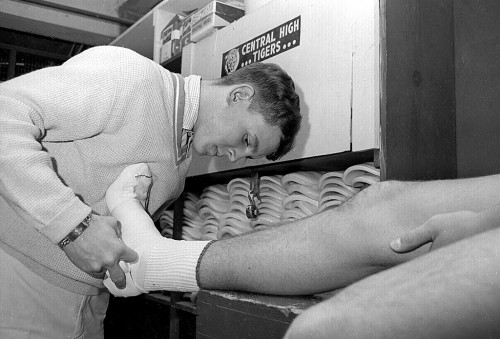 The 1966 Girardot said Terry Crass had been manager of the football, basketball and track teams. He also served on the student council, was treasurer of his homeroom, was in the Thanksgiving play, was a member of the Varsity club and was selected as an Outstanding Senior.
Who is he working on?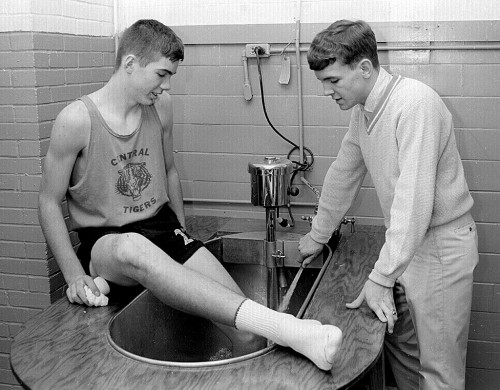 I sent a copy of this photo to Terry Hopkins, but he didn't get back with me in a timely manner. (Translation: not in 10 minutes.)
The fellow looks too short to be a basketball player and too light for football, so I'm going to guess he was on the track team. Of course, players in those days weren't the monsters they field in high school days, so my suppositions could be wrong.
UPDATE: 15 seconds before I was going to push the PUBLISH button, Terry came though with this cryptic answer: Terry Crass and Larry Johnson…