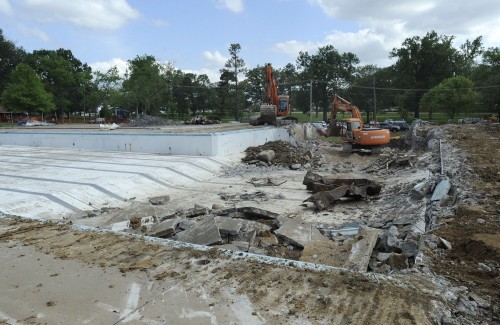 Missourian Photographer Fred Lynch had to cover a ball game at Capaha Park Saturday afternoon. He was kind enough to shoot these updated photos of the heavy equipment continuing to demolish the Capaha Park Pool.
This was taken at the northwest corner of the pool, in the deep water end. The equipment has already broken through the chemical room under the diving area described by Jacqie / Bill Jackson in the first story.
Close-up of demolished diving area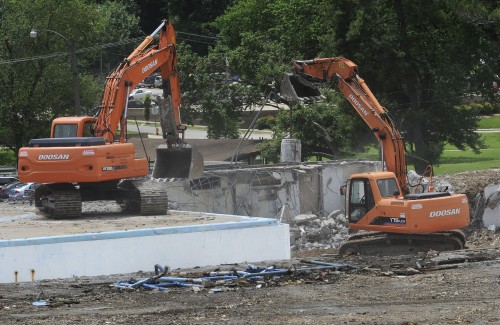 Here is a close-up of the diving area. The door from the outside leading into the chemical treatment room is visible.
Oval is original pool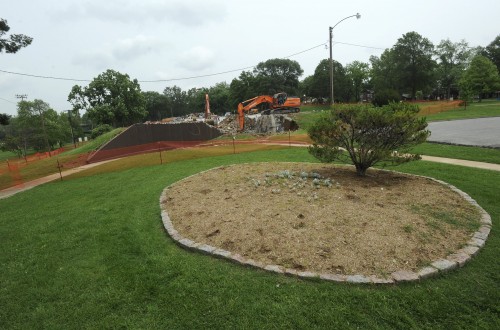 It looks like our generation won't even have a trace of the our pool left to remember it by, unlike the oval left of the original pool.
Close-up showing old pool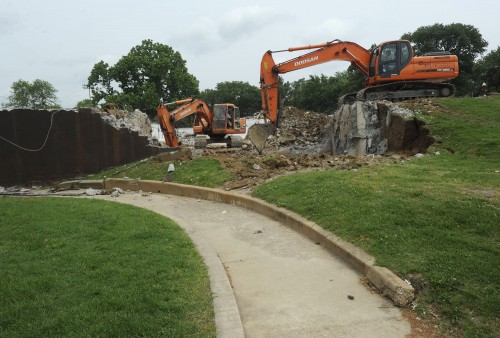 The arc is the edge of the pool that was used until the "new" pool was built in 1957.
Fred climbed train for this shot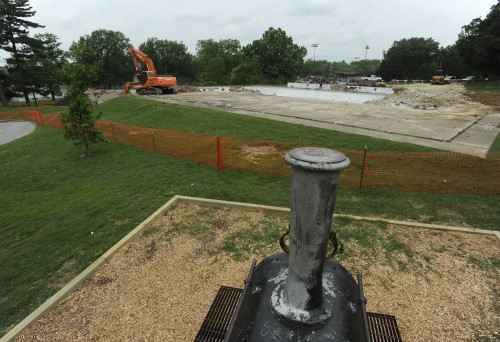 Photographers love climbing on things; crawling under them or swinging from them. There aren't many jobs where people pay you to act like a kid. Most of us who swam in that pool also climbed all over this switch engine from the cement plant.
Links to previous stories
Photos taken in April 2011 – Check the comments for several links Fred posted to Frony photos from even earlier. You may have to press Ctrl-F5 to get the new material to load when you get there.