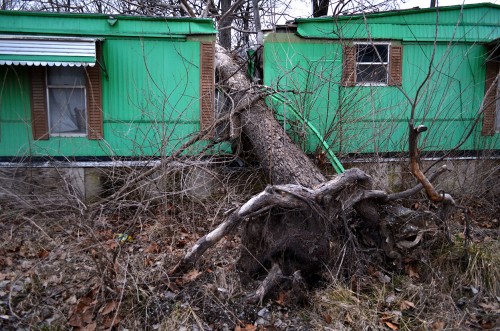 One topic that's always sure to draw a lot of comments is the Blue Hole BBQ Garden on South Sprigg (and later on Kingshighway not far from Central High School). The topic lit up a Cape Girardeau-oriented Facebook page this week.
Someone mentioned the green trailer that was parked where the old landmark building was located. I said that the last time I was there, there was a big tree cleaving the trailer in two.
I was running some errands just before the sun went down, but I thought I'd take a swing by to see if the trailer was still there.
Yep.
Remember climbing on the rocks?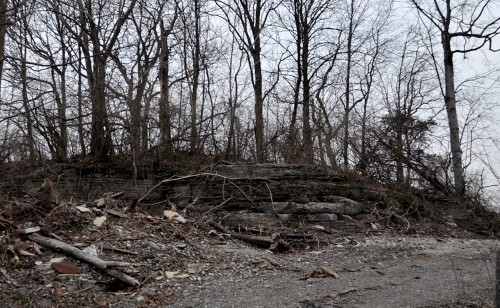 McDonald's might have playgrounds, but the Blue Hole had some great rocks just made for kid climbing.
Earlier stories about the Blue Hole