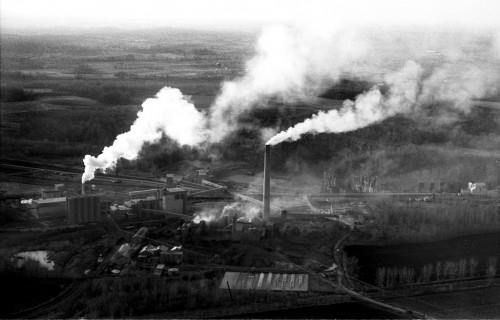 "Marquette to Cut Emission of Dust" was the headline on page one of The Missourian on March 29, 1966, about the time I shot this aerial. The quarry is to the north of the cement plant. Click on the photo to make it larger.
In an understatement, Charles J. Line, vice president of operations and engineering, acknowledged that the dust "is a nuisance." He pledged the company's best efforts to alleviate the problem.
Dust from the cement plant coated cars, wash on the line, even the streets with a gritty white powder. Mr. Line said that to totally eliminate the dust would be virtually impossible; the reduction to half is about the best result which reasonably can be expected, he added.
Technology, regulations cleaned up the air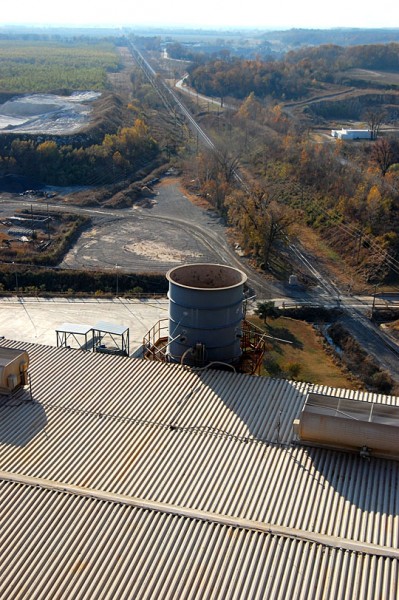 Looks like tighter regulations on pollution and better technology accomplished more than Mr. Line ever thought possible. Here is a photo I took Nov. 10, 2010 from the ninth floor of the Buzzi Unicem USA cement plant. The round object in the center is the equivalent of the dust-belching stack in the aerial photo from the 60s. The only thing I could detect coming out of the stack was heat, as evidenced by a slight distortion in the photo. The white building at the right of the frame is the Natatorium. The view is to the west.