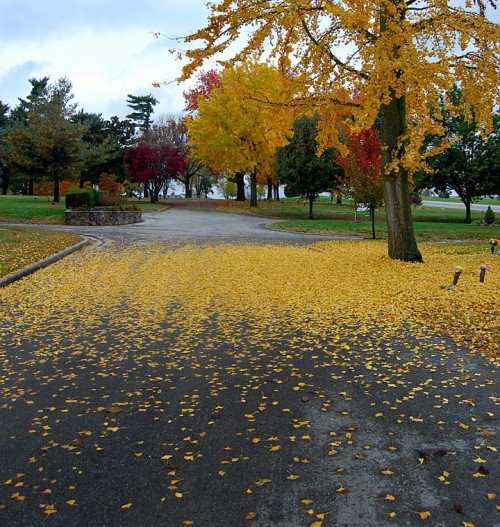 I should have run these during the fall, but it's hard to say what's going to catch my eye on any particular evening. These were taken in the fall of 2009 in Memorial Park Cemetery. If you click on the photo to make it larger, you can see flowers on some of the graves. It's pretty hard for florists to compete with the natural beauty of nature.
Those aren't persimmons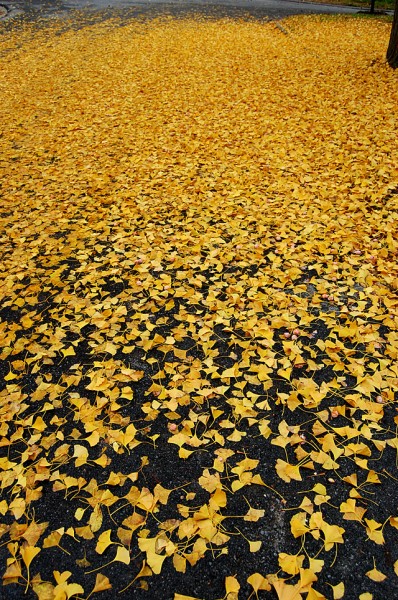 Mother's a real fan of persimmons. We usually make it up to Tower Rock where there's a great tree. When I took a closer look at the leaves on the ground, I saw the ground was covered with what looked like persimmons, so I made a mad dash up to the house to bring her back to see the treasure I had discovered. I don't know what they were, but they turned out NOT to be persimmons.
Other Memorial Park stories
The history of the Tower of Memories