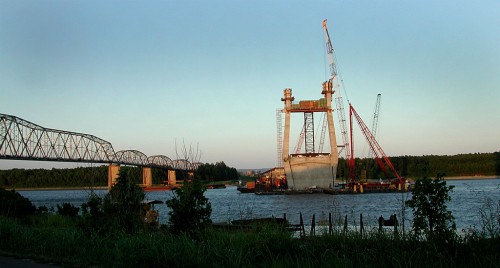 I wonder how long it'll take before the Bill Emerson Memorial Bridge stops being the "new" bridge and becomes just The Bridge?
I was going to take the night off for the holiday, but ran across these photos from July 28, 2002. It was dusk, both bridges were still standing, barges were running up and down the river and folks were gathering on the waterfront.
Gallery of Waterfront photos
Click on any photo to make it larger, then click on the left or right side to move through the gallery.
Other photos of the waterfront
Here are just a few of the stories and photos taken of Cape's riverfront.