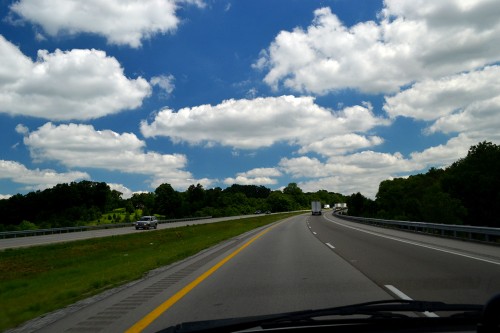 I haven't driven the roads between Cape Girardeau and Athens, Ohio, enough to know every turn like I do the regular routes back and forth to Florida. When I stayed at LaGrange last night, I wasn't even sure what state I was in, other than exhaustion and confusion.
When I was pumping gas and scraping suicidal bugs off the windshield, I wondered who swiped summer. It was chilly enough that I'd have reached for a jacket had one been handy. It felt more like early November than late July.
Thursday was spectacular: the sky was blue with puffy white clouds all around. It was a good day to be on the road. This was taken somewhere in Kentucky.