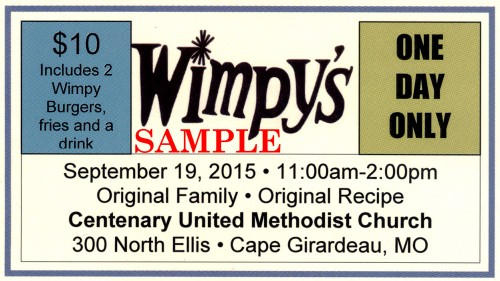 A couple of young newlyweds stopped by the house to talk about buying Mother's 1977 Datsun pickup truck. Mother would tell us that she could count on two or three lookers a year for as long as it's been parked there, but she'd always tell the prospective buyers that she was going to be buried in it. When the time came, we measured the truck, then we measured the available plot and decided that it wouldn't work.
Anyway these kids were real Datsun fans and promised to restore it for actual driving as opposed to cannibalizing it for parts. Mark, David and I said we'd consider selling it to them on the condition that when it was in running order they'd drive by the cemetery and give Mother and Dad a couple beeps to let them know it had found a good home. But, more about that later if and when it's a done deal.
Another visitor showed up
While the kids and I were swapping Datsun stories (I can't remember if I owned three or four of them), another car pulled into the driveway. It was Terry Rose Crowell, from CHS Class of 1965. She asked if I was going to be in town Saturday, September 19.
I'm getting to the age where I don't feel comfortable making plans that far in advance, but I allowed as how the possibilities were good.
She asked me how many tickets to the Wimpy's event I needed. I said the only Road Warriorette close enough to go with me was Friend Shari in St. Louis, so I wouldn't need more than two.
(When I called Friend Shari, she said she wasn't sure if she could make it. Something about washing her hair.)
Lewis family to cook from original recipe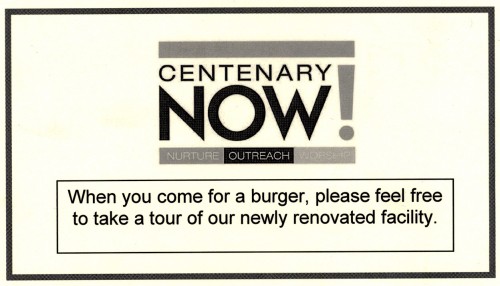 Here are details about the event that were posted on the Centenary United Methodist Church website:
Save the date for Wimpy's night at Centenary and open house. On Saturday, September 19 from 11:00am to 2:00pm, the Lewis family and Centenary will be bringing back the original recipe, hometown favorite hamburgers. $10 will get you two classic Wimpy burgers, fries and a drink. Spread the word, bring your friends and family, then take them on a tour of our newly renovated campus. Volunteers are needed. Please contact Terry Crowell at 573-382-1123 for information.
The CHS 1960s email list said you could also contact Billy Sisco at Sisco's Barber Shop (573-335-3545) for tickets. I saw somewhere else that only 600 tickets will be sold, so you'd better get yours while you still can.
I might have prints available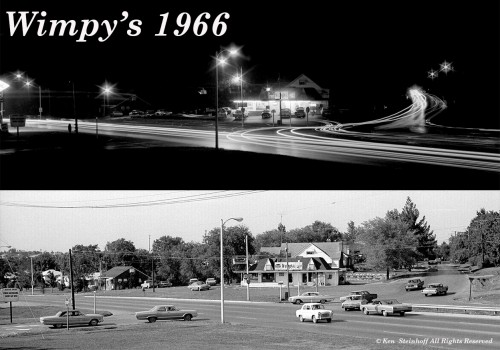 If I can find someone in Cape who can make some prints at a reasonable price, I may bring some to the event. I'm thinking of an 8×10 composite print of Wimpy's as it looked in 1966. I won't know a price until I find out how much they cost to produce.