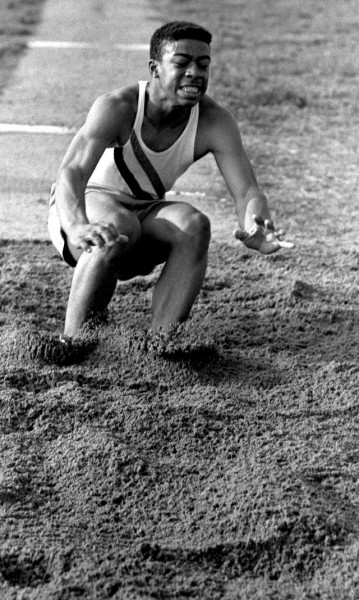 I've always felt sorry for the students who play spring sports: golf, track and field, baseball, tennis and the like.
They're lucky if a handful of spectators show up to cheer them on. Most of their events take place after the yearbooks have gone to press, so they don't get any recognition there until the next book. If they are seniors, then they probably don't even make THAT book.
According to the note on the outside of the negative sleeve, I shot these on March 28, 1967. That was after I had graduated, so they must have been taken for The Missourian. Beyond the date, I have no other information about the pictures. It's up to you folks to leave comments helping to identify these hard-working students.
Gallery of photos
Click on any image to make it larger, then click on the left or right side of the picture to move through the gallery.