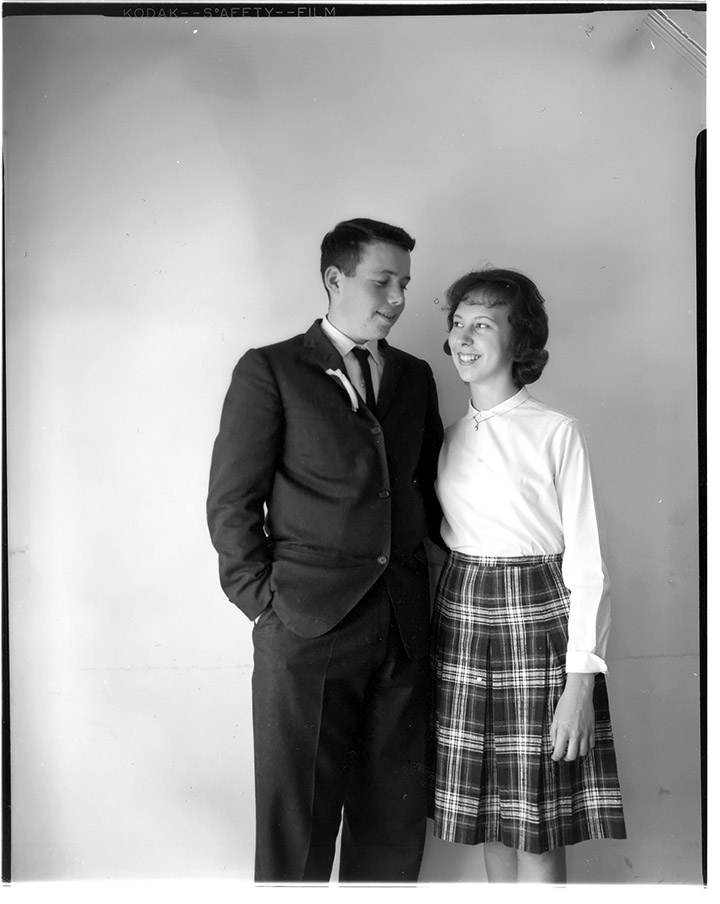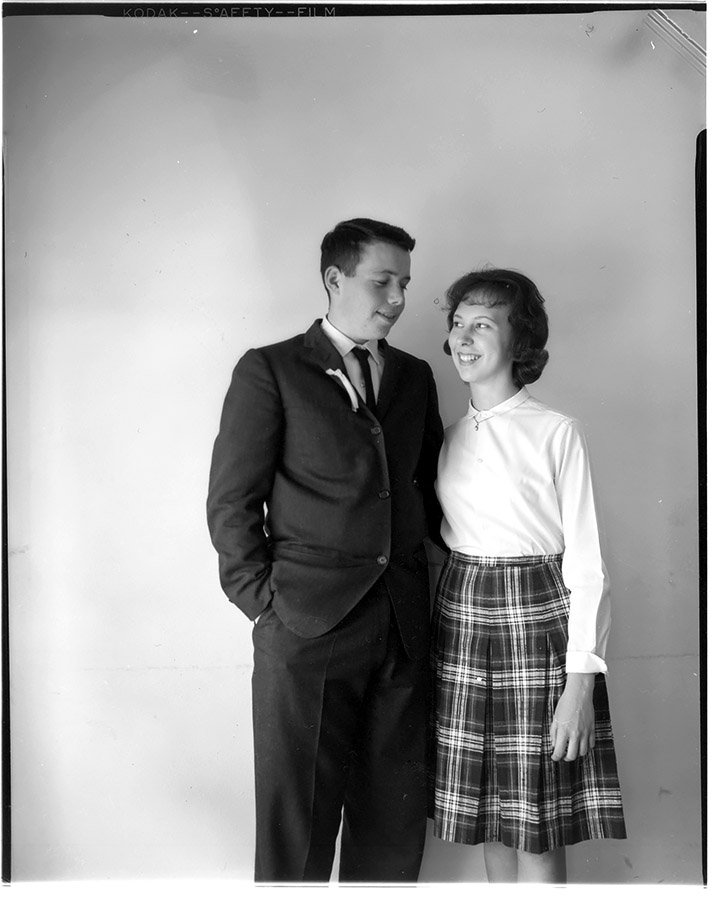 I was on the search for something and rooted through a box that had a bunch of long-forgotten 4×5 negatives in it. It took me two flatbed scanners and two days to get the right combination of hardware and software to scan the large negatives.
I was surprised (and pleased) to see how well this photo of George Cauble and Nancy Jenkins has held up. I'm looking forward to scanning some of the other buried treasures.
Different combinations of George and Nancy have shown up several times in this blog.
Nancy with cats in 1965, and at the 2010 reunion.
Nancy, Ron Marshall and Marcia Maupin working on Girardot posters.
Nancy and George watch, bemused, at some earth science class antics.