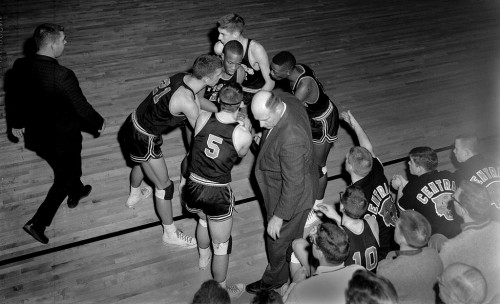 An obit for Coach R.B. "Bob" Goodwin showed up on the McComb's Funeral Home website today.
R. B. "Bob" Goodwin II, 89, of Cape Girardeau, passed away Tuesday, June 24, 2014, at the Lutheran Home in Cape Girardeau.
He was born May 9, 1925, in Jackson, to R. B. and Marguerite Bowman Goodwin. He and Carol A. Dunn were married August 8, 1950, in Doniphan, Mo.
He was a 1944 graduate of Jackson High School, and a U.S. Army veteran of WWII, serving honorably in the 11th Airborne Paratroop Division, in the South Pacific Theater.
Played basketball for SEMO 1948-50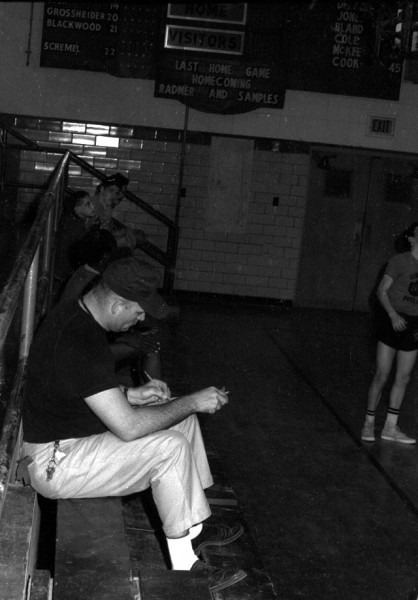 He then attended Oklahoma A & M College in Stillwater, Okla., where he played basketball under Coach Henry Iba. He later transferred to Southeast Missouri State University where he played basketball from 1948 – 1950, and was co-captain of the team his senior year.
Upon graduation, he taught and coached a total of 33 years in southeast area high schools, including Lilbourn, Mo.,Chaffee, Mo., Cape Girardeau, and Jackson, retiring in 1983 as coordinator of physical education and athletics at Jackson High School.
Coach had winning teams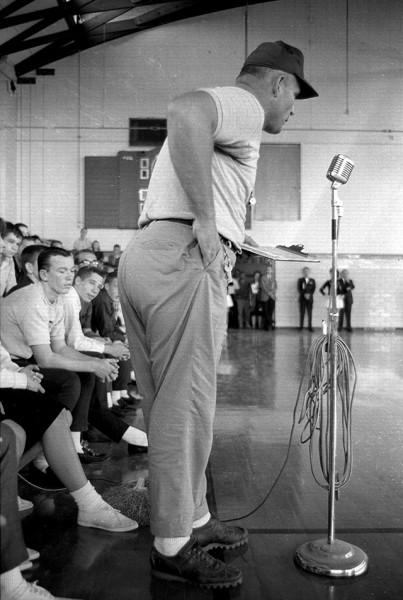 While coaching in Chaffee, Bob had an undefeated football team, a basketball team that won numerous championships, and a baseball team that went to the state tournament. While coaching at Cape Central High School, he had an undefeated football season plus conference championships, and a basketball team that went to the state tournament.
In addition to teaching and coaching, Bob spent 20 years playing baseball and softball for area teams, including the Cape Capahas, earning the 1954 batting title. He also played with Holdrege in the Nebraska Independent League, and was an organizer and member of the Howard Swan Jets, a men's fast pitch softball team that won four state softball titles.
Active in softball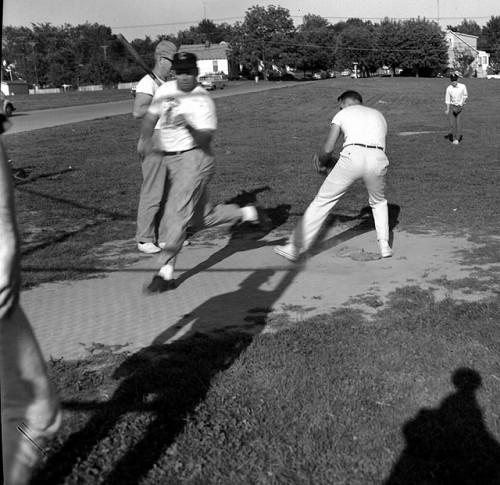 His other interests and affiliations include: recipient of the SEMO District Teachers Association Meritorious Service Award; longtime membership in the Missouri State Teachers Association; secretary of the SEMO Football Association; charter member of the SEMO Amateur Baseball Hall of Fame, also serving as a board member; and lifetime member of VFW Post 3838 in Cape Girardeau.
Loving survivors include his wife of nearly 63 years, Carol of Cape Girardeau; a daughter, Teresa (David) Bigham of Olive Branch, Ill, and children, Katie (John) Ford and Kelsey Prater of McClure, Ill.; a son, Robert B. (Amy) Goodwin III of Fruitland, Mo., and children, Danielle and Samantha Goodwin of Batesville, Ark., and Addie and Tyler Gage of Fruitland; four great-grandchildren, Kayman, Eva, Eliza, and Mavis Ford of McClure; two brothers, James L. Goodwin of Alton, Ill.; and Dr. Lane A. Goodwin of Lacrosse, Wis.; and several nieces and nephews. He was preceded in death by his parents.
Friends may call from 4 to 8 PM, Friday, June 27, 2014, at the McCombs Funeral Home in Cape Girardeau. The funeral service will be at 10:30 AM, Saturday, June 28, 2014, at the funeral home, with the Rev. Lee Goodwin officiating. Interment will follow in Memorial Park Cemetery in Cape Girardeau, with a graveside service by VFW Post 3838 and full military honors by Team Delta and the Marine Corp League.
Memorials may take the form of contributions to the Alzheimer's Association.
Stories with mentions or photos of Coach Goodwin
Even if the story wasn't ABOUT Coach Goodwin, readers would thrown in comments about him. Here's a selection of those posts.