From time to time, there'd be student vs faculty ball games, but this appears to be an all-faculty softball game on the southeast corner of the Central High School campus. The negatives were dated 1963. You can click on the pictures to make them larger.
That might be Senor Dan Moore, Spanish teacher, pitching.
Calvin Chapman is on third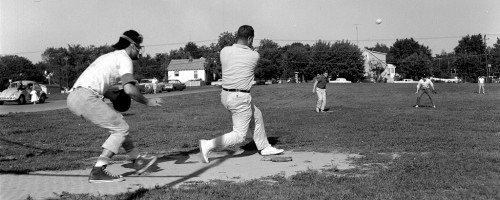 Debate coach Calvin Chapman is tagging up on third. I don't know who the other players are. It's a real high-class game: they're using a baseball mitt for home plate.
Coach Goodwin crosses plate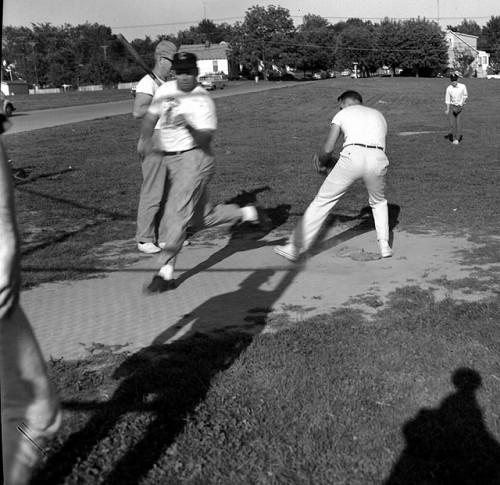 Coach Robert Goodwin crosses the "plate," but it's hard to tell if he beat the throw.
You can see from my shadow in the lower righthand corner that I'm trying as hard as possible to hide behind the school's 4×5 Crown Graphic camera. Hiding from Coach Goodwin was something I practiced as often as possible. My ilk was usually beneath his notice, but when he DID notice me, nothing good happened.