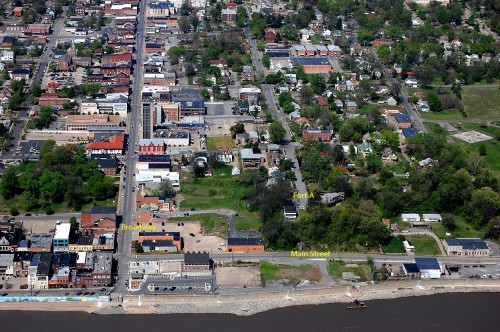 Everybody who grew up in Cape learned about Fort D. Maybe you even went on a field trip there.
If that was D, were there Forts A, B, C and E? Well, there wasn't a Fort E, but A, B and C existed.
Missourian librarian Sharon Sanders wrote about efforts to preserve Fort A, which was atop the bluff at the end of what is now Bellvue Street. Her research, as always, is worth reading. (Click on the photos to make them larger.)
She's not a dry historian, either. she likes to toss in tidbits like, "A 1922 story reports 12-year old Wilson Gibbs chased a rabbit into a a cave at the site. While the rabbit made its escape, Gibbs did stumble upon two jugs of moonshine. A law-abiding youth, Gibbs turned the illegal liquor in to Justice of the Peace C.M. Gilbert. There's no mention of whether anyone claimed the whiskey."
Scenic lookout proposed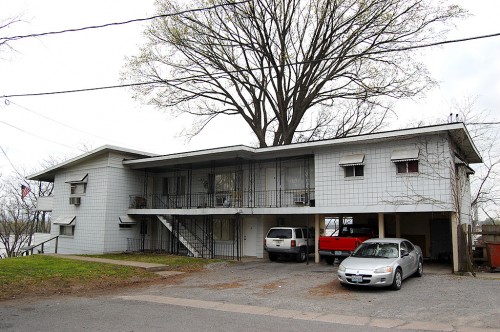 In 1960, Sharon reports, there was talk about creating a scenic overlook/turnaround at the end of Bellvue. The project never got anywhere.
Here's what's on the right side of the street today. That apartment building has been there since at least the mid-60s, because Missourian reporter Arlene Southern lived in one of the first floor apartments.
Fort B became SEMO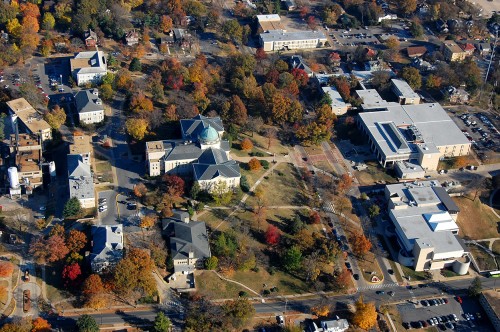 If you have good eyesight, you MIGHT be able to spot a gray marker in the median of Normal Avenue just east of the red brick crosswalk between Kent Library and Academic Hall. That marker notes the location of Fort B, which was to guard the Perryville and Jackson Road approaches to Cape Girardeau.
St. Francis Hospital site was Fort C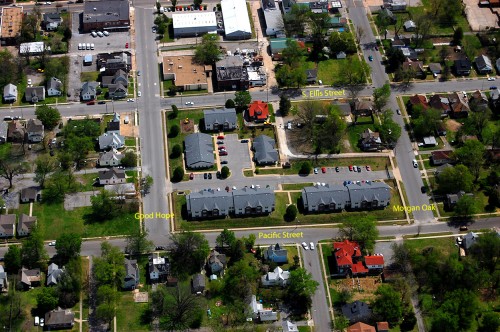 The old St. Francis Hospital site in the middle of the marked streets was the location of Fort C. It's occupied by the Fort Hope housing development today.
I've written about some of the landmarks in this photo.