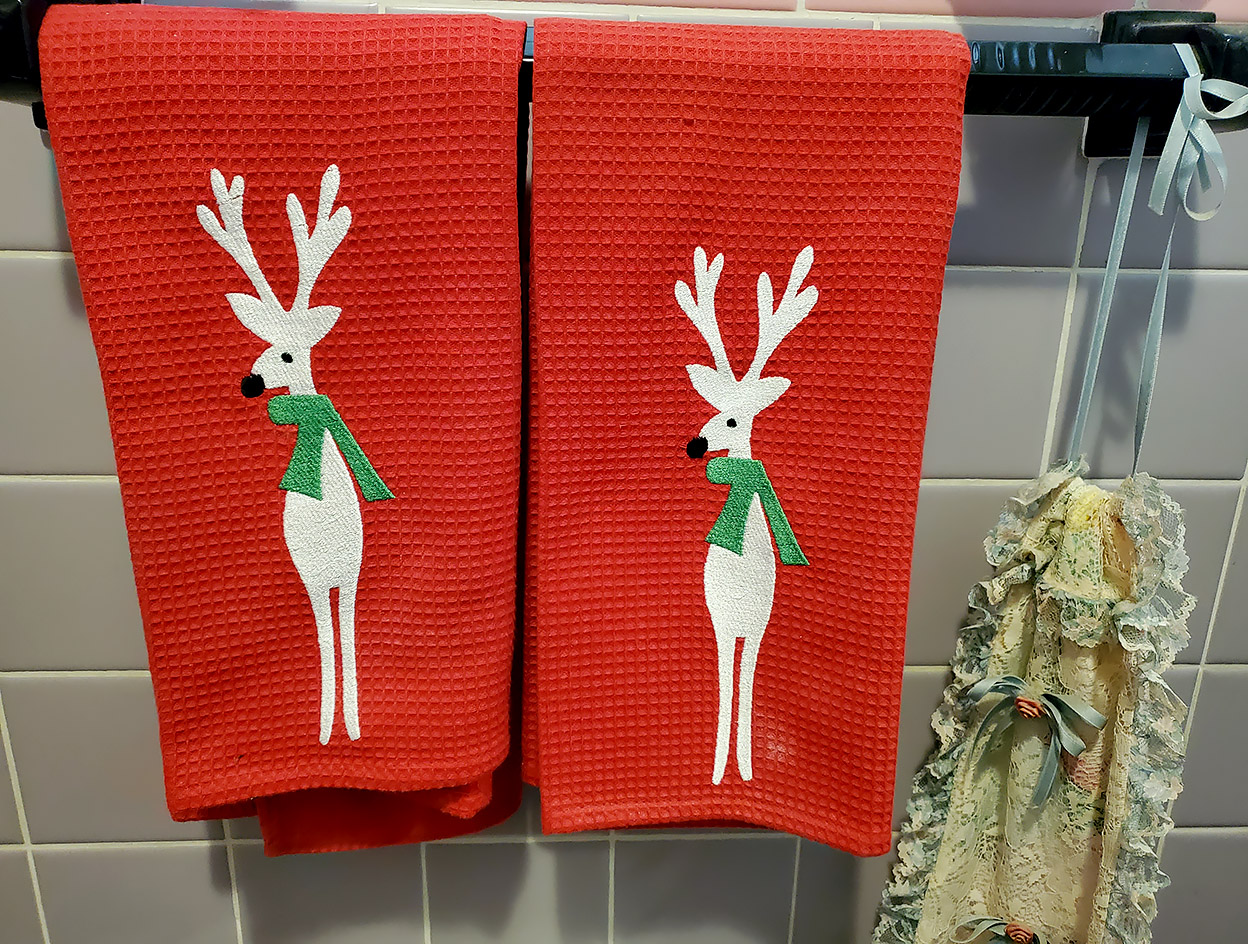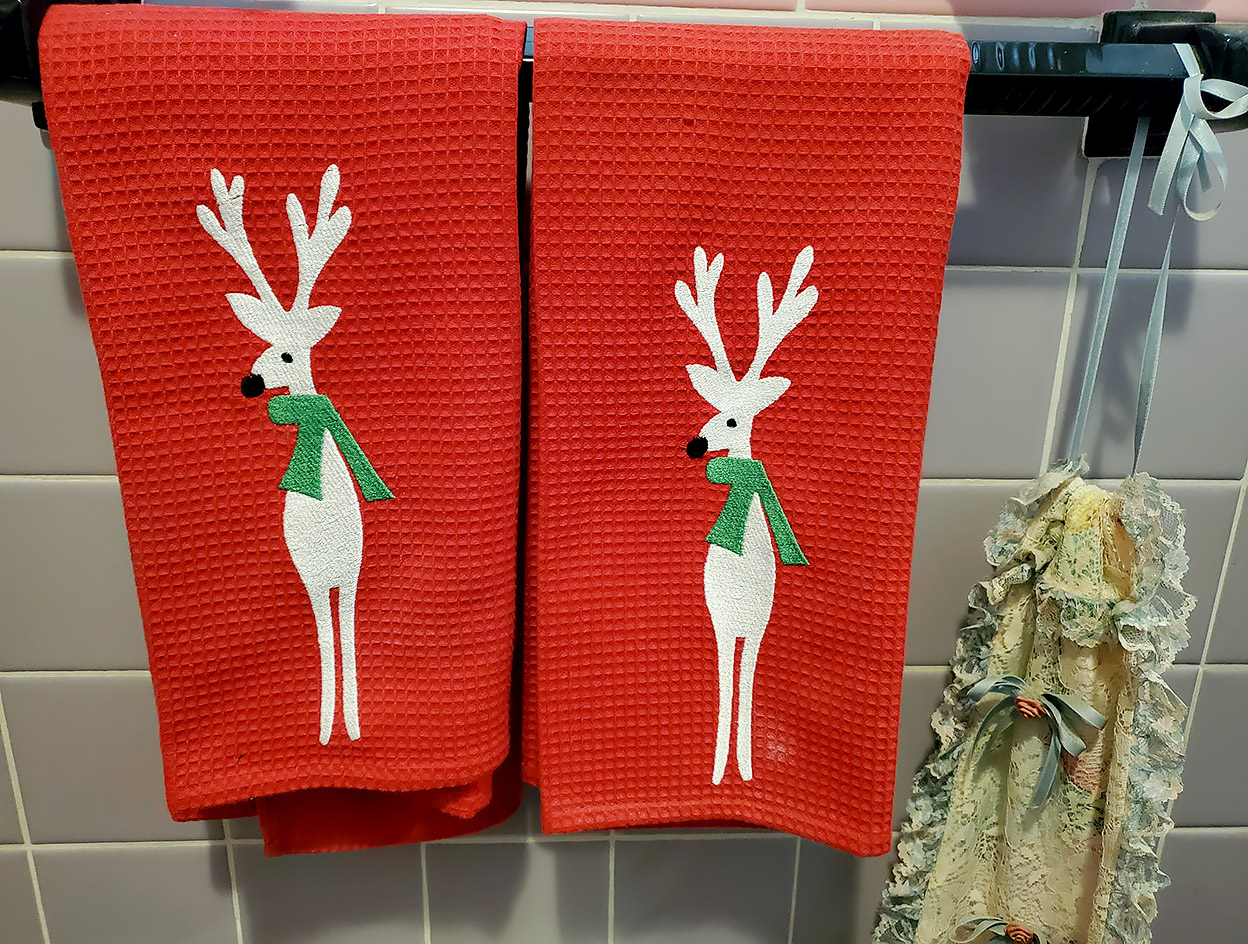 While sitting on the throne on Christmas, I looked to my right and realized that the house DID have decorations up.
These towels have been hanging there for no telling how long. I know they've been there since Mother died in 2015. It just never dawned on me until today that they were seasonal.
Obviously, I don't use them.
I started to crop out the lacy thing on the right, but decided to leave it for historical accuracy, and as a sample of earlier customs. It's a loop that was designed to hold extra rolls of toilet paper.
I don't use it, either, but I've left it up for sentimental reasons. Any of the Steinhoff Clan who would like to claim it can speak up. I'll even pay the postage.