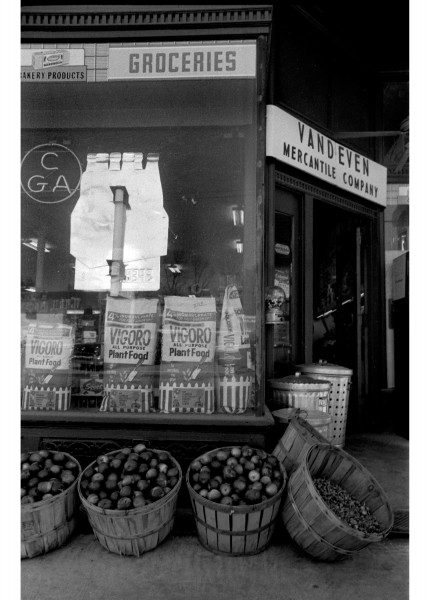 I can tell when the term is ending at Southeast Missouri State University. That's when I start getting requests for information and photos about Cape landmarks and businesses.
In 2013, I compiled a list of Links about Main Street businesses for Katy Beebe's Historic Preservation class. It would be nice if I could submit my work for extra credit to bring up my grade point average from 1965 – 1967.
Gallery of requests
Here are some of the photos students have requested this time around. The student was planning to print the pictures on 5 x 7 paper, but the images didn't always scale out to that proportion. To keep from cropping the images, I sent them to the printer with white space around them to make them fit the format.
Click on any photo to make it larger, then use your arrow keys to move through the gallery.