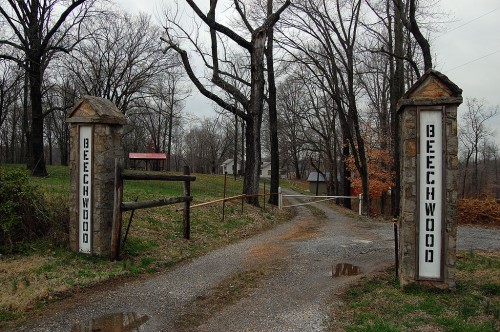 My mother and I stopped for lunch at the three-year-old Gordonville Grill (great catfish for lunch and an excellent steak for dinner, by the way), then we decided to cruise by our property in Dutchtown to see how the river was doing. About half a mile north of Dutchtown on Highway 25, there's a set of stone gate posts with the name Beechwood on them.
I've been by there scores of times – and I may have even been back there once – but I never knew any more about it than it was a private club. It was combination sporting club, retreat and getaway; it's pretty far out in the sticks even today. My mother didn't know much more about it.
Google News Archives paint a portrait of Beechwood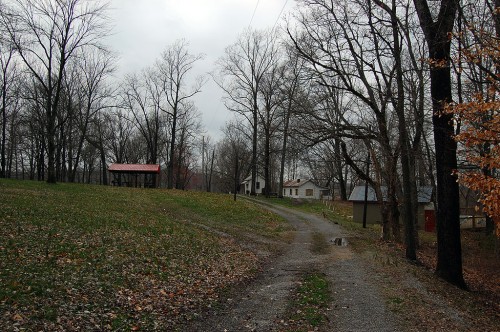 The Beechwood Club's heyday was during the mid-30s to the mid-50s. During that period, there were frequent brief mentions in the local paper of church groups, service clubs, Scout groups and local movers and shakers playing bridge, pinochle, swimming, holding parties and an annual rabbit supper for the men employees of The Southeast Missourian.
The first reference I spotted was July 20, 1933: Members of the 1933 Club of the Eastern Star were entertained Wednesday night by Mrs. Herbert Boeller and Mrs. M.E. Sanders at the latter's cottage at Beechwood Club.
Plans to expand Beechwood Club fell through in 1935: Dr. C.W. Kinsey, secretary of the Beechwood Club, which owns property near Dutchtown, said today that that the club has abandoned a projected plan to buy about 35 acres of additional land adjoining the present premises…The club has about three acres now, on which are located a clubhouse and six cabins.
Right next to the story was an advertisement from Missouri Utilities encouraging you to buy an Emerson ventilating fan to make your kitchen "ALL ELECTRIC." For information, you were to call 72. The largest town on the Mississippi River between St. Louis and Memphis had two-digit phone numbers.
Nocturnal swimmers not welcome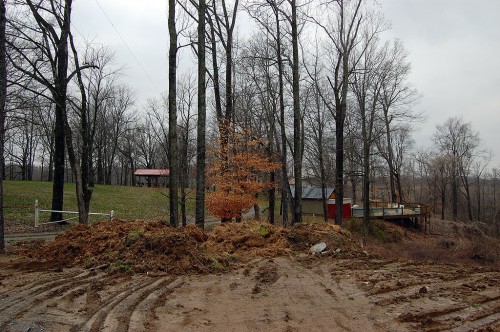 For the record, I didn't go past the locked gate to shoot these pictures. It's a good thing. The club put out the word July 13, 1934, that trespassers, particularly "nocturnal swimmers" weren't going to be tolerated.
Nocturnal swimmers who find the pool at secluded Beechwood Club near Dutchtown a choice site for midnight parties may find their entertainment rudely interrupted.
Aroused by reports that the privacy of the club pool has been invaded during the night hours, members of the club have adopted a policy that will result in the prosecution of any trespassers caught, and the catching should be easy.
The club, located just off Highway 25 one-half mile north of Dutchtown, is owned by 25 members, who supplied the money to build the swimming pool, a club house and a number of cottages on the property. It was formerly known as the JJJ Fishing Club.
The club was still cranky in May 28, 1954, when it ran a Notice of Reward: A reward of $25.00 will be paid to any person furnishing information which leads to the arrest and conviction of any person or persons who shall willfully or wrongfully damage, injure, deface or in any way disfigure any property or who shall trespass on property of the Beechwood Club located near Dutchtown, Mo.
Big doin's at the Beechwood

The Missourian reported on Dec. 10, 1935 that the men employees of The Missourian held their annual rabbit supper at the Beechwood Club near Dutchtown, with 25 being present. There were plenty of "eats" to go around. The affair was directed by Alvin Macke.
Some Central High School names you'll recognize: Sept. 26, 1942 – The first in a series of four parties for the year by a standing committee of Miss Frieda Rieck, Mrs. Oscar Findley and Miss Mary Reed for the Central High School faculty was held Friday night in the form of a supper at Beechwood Club….The group assisting included Misses Naomi Pott, Alene Sadler, Flora Burton, Mrs. Nita Stout, E.G. Rudert and Wm.A. Shivelbine.
Aug. 22, 1950: It was family night for the Rotary Club…when the organization…held a picnic at Beechwood Club…Rotary wives had an opportunity to show their skill with a rolling pin on Herman, a satin-faced dummy. The winner of the throwing contest was kept a club secret.
There were a few negative stories:
Dec. 20, 1939: A field fire invaded the Beechwood Club…and badly damaged a brick cabin owned by Al Brinkopf. The building, including two rooms and a porch, was razed except for the walls…The Brinkopf cottage was built about five years ago and was adequately furnished.
Oct. 31, 1938: Five youngsters who had been attending a Halloween party at Beechwood Club were injured, none seriously, when two cars collided near the club.
By the 60s, the stories slowed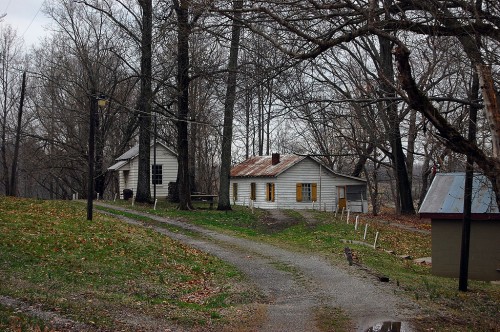 June 23, 1962:  Brownie Troop 141 recently held an overnight campout at Beechwood to complete their fly-up requirements. The fun started with an afternoon swim supervised by Mrs. G.L. Kaiser, Mrs. E.L. Dye and Michael Rogers.
June 28, 1967, a member ran a classified ad to sell his membership and cabin.
Jan. 8, 1971, Dr. C.W. Kinsey, a founding member of Beechwood Club, died.
Arson suspected in Beechwood fire
The biggest story in the past three decades was a fire March 18, 1979: Arson has been blamed for Sunday afternoon fires which destroyed or heavily damaged five cabins and a mobile home at the Beechwood Club…
Destroyed were cabins owned by Van Sander, Jack Burris and Harold C. Kasten, and the mobile home owned by John Bernard. Cabins owned by Gilbert Winchell and John and Fred Bernard were damaged.
Assistant Fire chief Roy Brown said there was also a fire beneath a club house which was extinguished before it caused any damage.