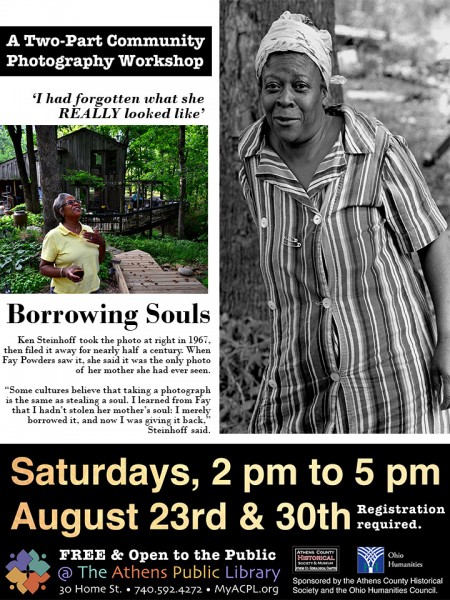 I had to take my eye off Cape this evening to produce some promotional material for a Picturing the Past workshop I'm doing in Athens, Ohio, at the end of the month. Regular readers have seen most of these pictures, but I'll be working with a fresh crop of viewers.
The workshop, something dreamed up by Curator Jessica at the Athens County Historical Society and Museum, is going to work with photographers to get them to see how pictures they shoot today may have historical significance in the future.
It's a challenge for me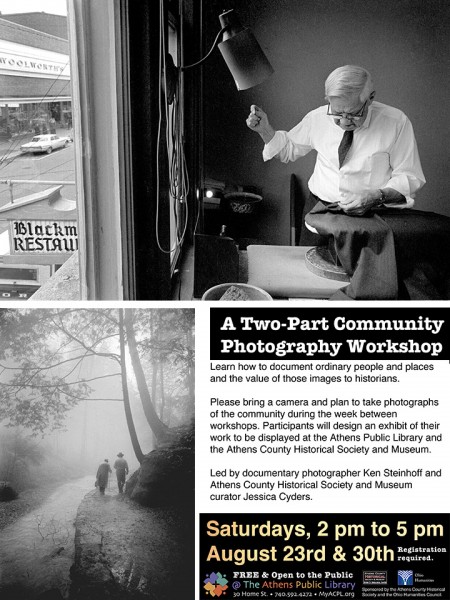 I have to admit that I'm a little nervous about this event. I'm used to taking photos, and I'm used to talking about MY photos, and I've gotten more comfortable about thinking how my news photos have grown enough whiskers they have become history, but I'm facing a big unknown here. I have no idea how many people are going to sign up (we capped the class at about two dozen), I don't know what kind of equipment they are going to be using nor how experienced they are going to be.
It's not a nuts 'n' bolts photo class where we're going to talk about f/stops and shutter speeds, but it will be more about "seeing" a good story-telling photograph. Jessica will explain how the best photograph from an aesthetic standpoint may not be the most useful to a historian trying to ferret out little factoids about a community.
I'm sure you'll hear more about this as I mull over different approaches during the next week.
Take a giant step backward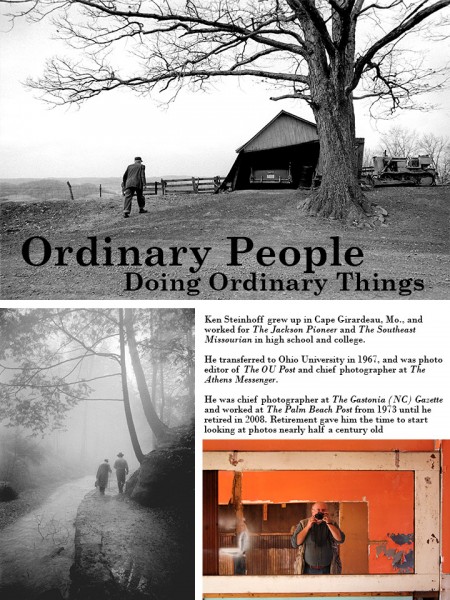 I used to tell reporters, amateurs and bureau folks that the best way to take a good photograph was to compose it until it looked perfect in the viewfinder, then take one giant step forward. In this workshop, I'm going to ask folks to take one giant step backward so they can capture the world around the subject in at least a few frames.
"And," I'm going to say, "if you feel compelled to shoot 500 duck-face selfies, PLEASE turn the camera around at least once."
Jessica said I had to provide at least minimal biographical information, so here it is. You can click on the photos to make them larger if you want to read the copy.
Thanks to Jessica for convincing the Ohio Humanities Council to give us a grant that will cover part of my travel and lodging expenses, and to the Athens Public Library for providing a space for the programs.