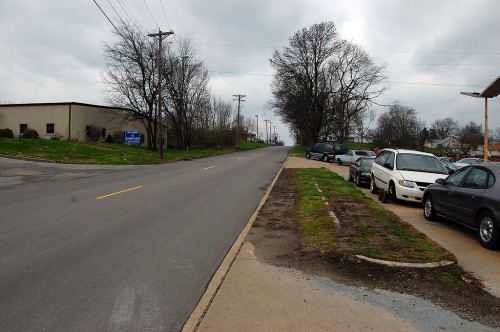 When I wrote about Mill Hill yesterday, Dick Hopper commented about what he called "Tow Gate Hill."
It was Sprigg street coming in from the south into Cape. During watermelon season, the trucks "way back when" labored when full of watermelons and very slowly went up the hill. Enterprising boys would hop on the trucks and toss melons down to compadres."
He got the location right, but the name wrong. The area was called Tollgate Hill because of the tollgate at the Cape LaCroix Creek bridge dating back to the 1830s.
I don't know if anyone ever actually swiped watermelons off slow-moving trucks, but Tom Neumeyer mentions it in his book, Cape Girardeau Then and Now. I think I remember Dad talking about it, too.
Hill used to be steeper
The Missourian reported on July 19, 1920, that the road – the first concrete paved road in Cape Girardeau county – would be 24 feet wide, up from 16 feet. It went on to say that the steepest grade would be inside the city limits on the old "Tollgate Hill," where a cut of 7-1/2 feet will be made, reducing the grade to 5 per cent.
Several walnut trees had to be cut down, but care will be taken to cut down no trees not absolutely necessary to remove.
To Beautify Highway
It is the plan to retain the beauties of the road as well as make it good for traveling over. Along most of the distance are now growing beautiful trees. These will be cared for, underbrush and weeds will be removed, painted signs along the way will be tabooed, as well as signs tacked to trees.
Engineer Dennis Scivally
Engineer Dennis Scivally was in charge of the project. He is the one for whom Dennis Scivally Park on Cape Rock Dr. is named. It's not surprising that there was an emphasis on saving trees along the new road. He was environmentally sensitive decades before it became popular.