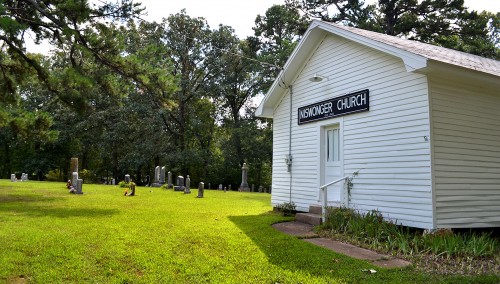 We were on curvy Hwy 72 west of Millersville when we got behind a piece of farm equipment doing about 10 miles per hour. After following him for a couple miles, I welcomed a chance to pull off at a neat white church and well-kept cemetery. I figured by the time I had explored the place he would be far ahead or have turned off.
Historical Marker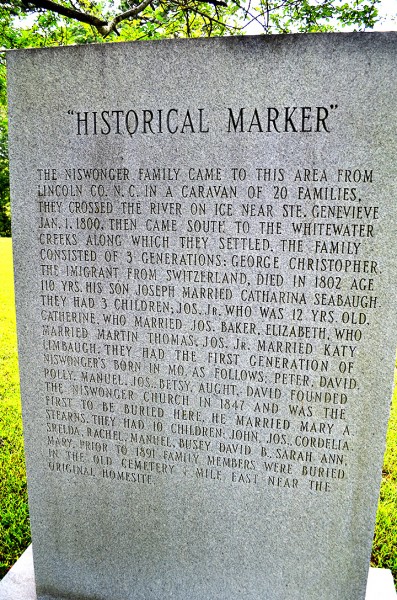 Right at the entrance to the driveway is a marker that tells how the Niswonger family came to these parts from North Carolina and how they crossed the river on ice near Ste. Genevieve on New Year's Day 1800. One of the party, George Christopher, was 110 years old when he died in 1802, it said. You can click on the photos to make them larger, but I don't know if you'll be able to read the marker.
Historical oops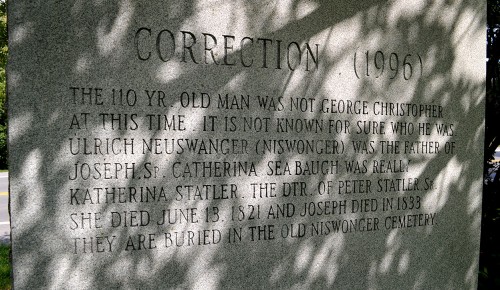 The back side of the marker has some corrections that were added in 1996. Apparently the 110-year-old man WASN'T George Christopher. They aren't exactly sure WHO he was. They also cleaned up some other details at the same time.
Beautiful setting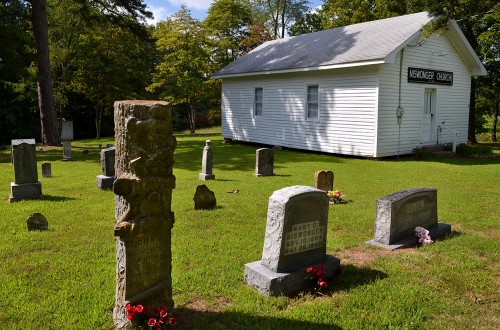 Someone is doing a great job at keeping the building and grounds in good condition.
Men, Women and ?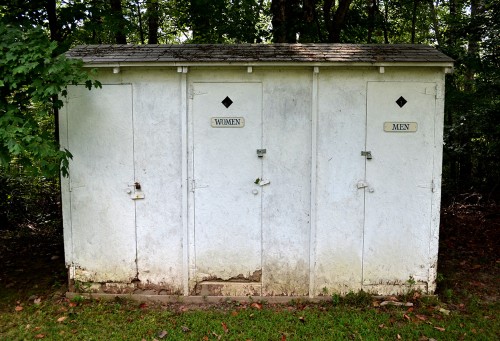 Behind the church is a row of three locked outhouses. One is marked "Men," one says, "Women," and the third doesn't say anything. I'm not sure who it is intended for.
The church was unlocked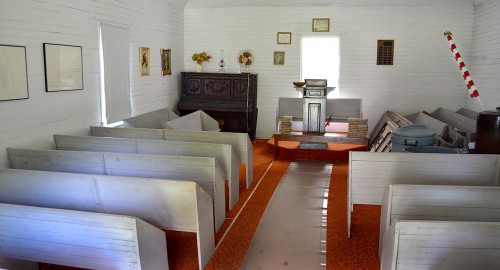 I didn't hold out much hope that the church would be open – I mean, they put locks on the OUTHOUSES.
Still, the front door swung open at a gentle pull. I left it open behind me after remembering how the Methodists tried to hold me hostage in the McKendree Chapel.
At the ready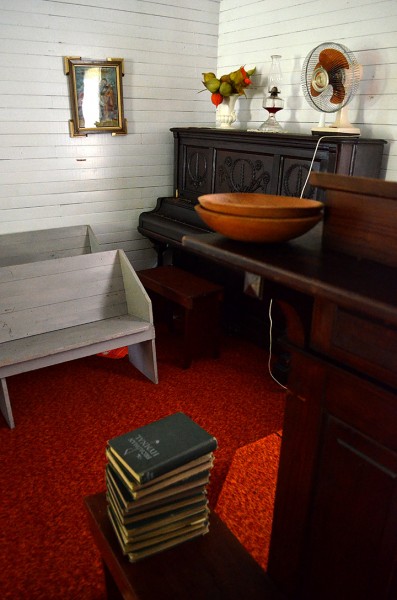 Hymnals, collections plates, the piano and an electric fan were at the ready for the next service.
Plain, but neat and clean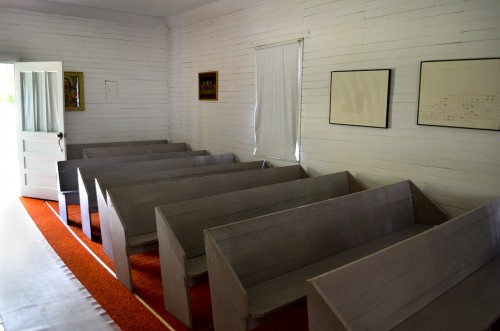 It was a simple country church with plain walls and simple pews, but the paint was fresh, the floor was clean and there wasn't a speck of dust anywhere. The carpet and plastic runner added a jarring note of modernity, but they were functional.
Cemetery Plots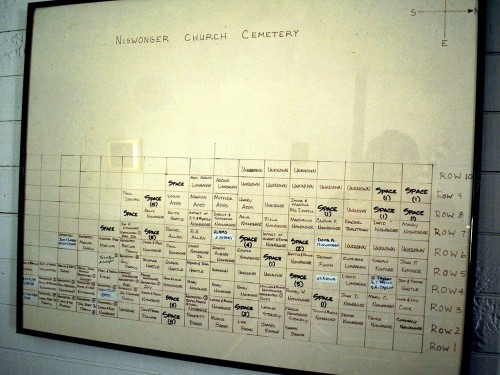 One wall contains a list of interments. If you are doing genealogical research, this could be a good starting point. FindAGrave lists 93 interments and says about 89 percent of the stones are photographed and / or containing detailed information about the deceased.
Thanks to the farmer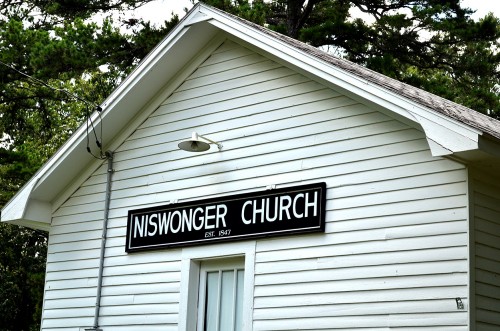 I'm glad the farmer was on that stretch of road. If he hadn't slowed traffic down, then I probably would have whizzed right past an interesting church and cemetery in Cape County's Whitewater Township.