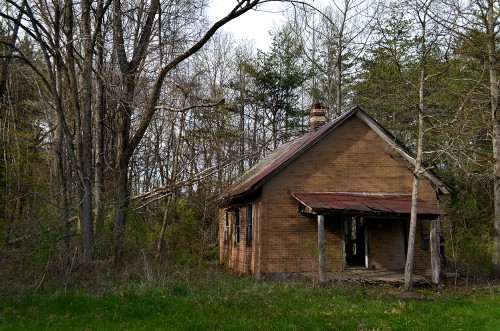 Curator Jessica and I were exploring a huge abandoned brick school house on a hill overlooking Rendville, Ohio, when a couple said they knew of a building they thought was an old one-room schoolhouse. They'd show it to us if we didn't mind them tagging along. (Click on the photos to make them larger.)
Definitely a school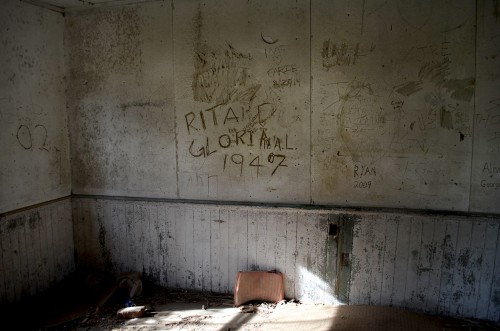 Indeed, the nondescript building could have been just about anything from the outside, but once we looked inside, it was definitely a school. It had the chair rail around the walls that went below the blackboards. A long-gone central stove supplied heat, and there was the remains of an old piano against one wall.
Piano left behind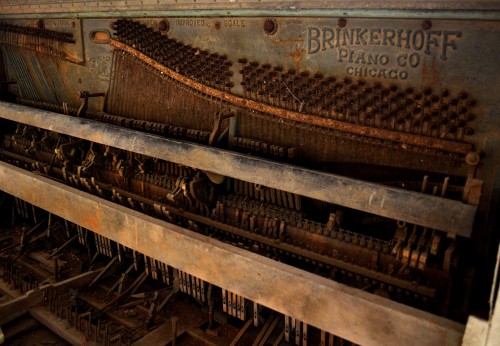 Time hasn't been kind to the old piano.
Back before good roads and consolidation, the hills were full of small churches and schools because it was hard to get out of the hills and hollows of Southeast Ohio. On top of that, a lot of the towns were company towns where miners were paid in scrip which could only be redeemed at the company store. That discouraged workers from traveling.
Water came from cistern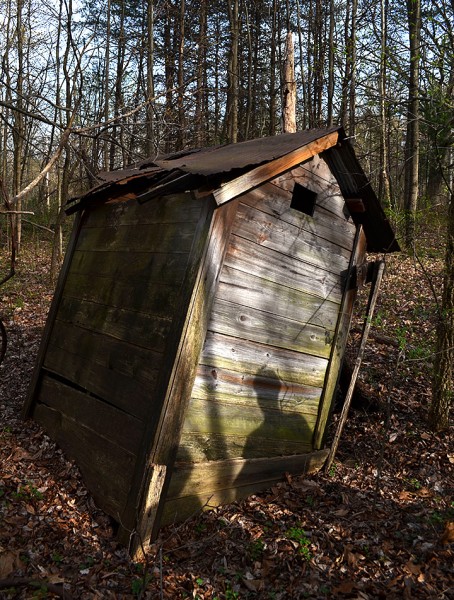 Water came from a cistern that was located on the side of the school.
About 50 feet behind the school was a small building that was leaning at about a 45-degree angle.
Two two-holers behind school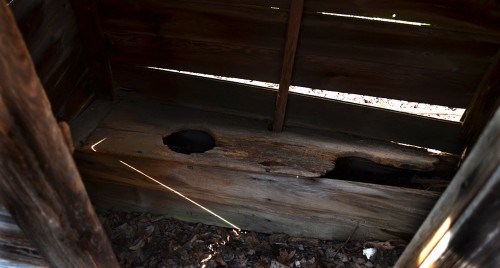 Through the open door, we could see that it was a two-holer designed for urgent needs, no waiting. The hole on the right may have rotted away, or it may have been destroyed by wild animals who like the salt that soaks into the wood.
Figuring that unisex facilities probably weren't common in the era when this school was operating, we looked around. Sure enough, about 50 or 75 feet away was another set of seats. The building was gone, but the seat remained.