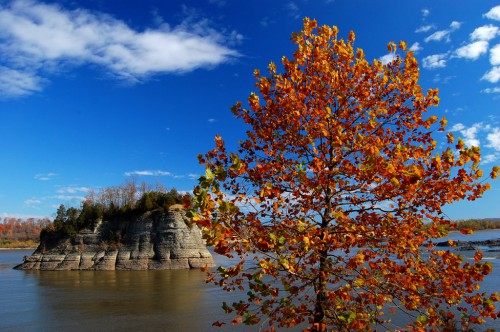 I played hooky last night. Son Matt and I were out late working on a couple of prototype books for me to bring back to Cape next week when we celebrate Mother's Birthday Season. We printed up about 25 copies of Tower Rock: "A Demon that Devours Travelers" to see if there's any market for a small, inexpensive photo book about Tower Rock in Perry County. We've been working with the Altenburg Lutheran Heritage Center and Museum on a bigger project, so we're going to see if they think there is a market in the gift shop for this.
Longest Suspenstion Pipeline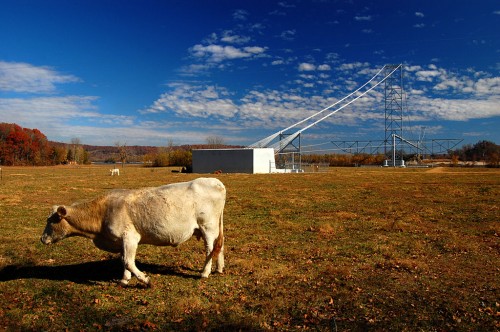 On the way to photograph Tower Rock, I have to pass what has been called the longest suspension pipeline in the world, carrying natural gas from Texas to Chicago. Over the years, I've shot it from the air, from a ferry underneath it and from the Missouri and Illinois sides. It's an interesting structure that looks different under every lighting condition. I haven't done the layout and copy for it yet, so it may get folded into the Grand Tower book if my critics tell me that it needs more "weight."
If things don't change, I expect to be northbound toward Cape Tuesday. That means you may have to go back to reading some of the older pages for your morning fix if I don't shoot something on the road. A good place to start is to go to the bottom of the page where it says "Sitemap" in tiny, tiny type. Click on that and it'll take you to a listing of everything that's been published.