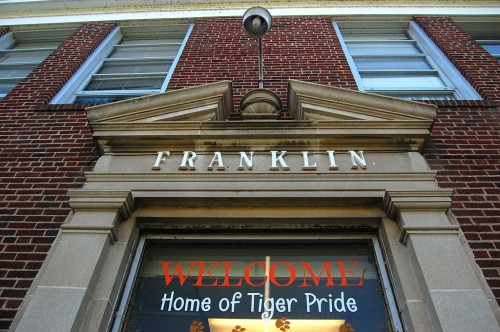 I wrote a little about the history of Franklin, the school with no name, back in March of last year. At that time, Cape voters hadn't been to the polls yet to decide whether or not to tear down Franklin and build a new school. The issue passed and the old building's days are numbered.
The plan is to construct the new school building, then tear down the old one. The area was fenced and the gates locked, so I had to shoot everything through and over a chainlink fence.
Franklin flag pole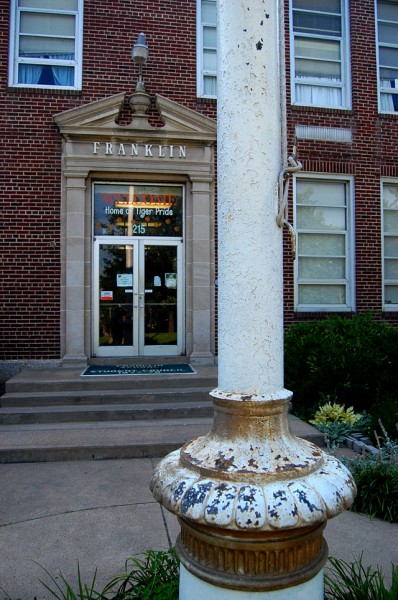 It's striking how similar the flag pole is to the one that used to be on Washington School.
Washington School flag pole base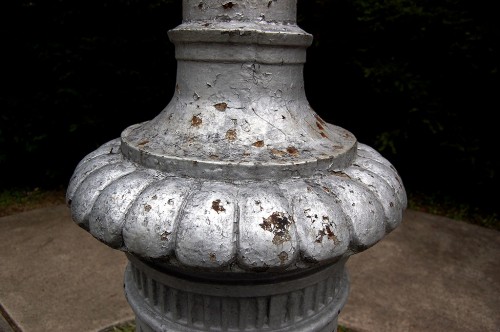 Here's a link to photos of Washington School before and after it was razed.
Franklin School Photo gallery
Here are photos of the old school and the construction going on behind it. Click on any image to make it larger, then click on the left or right side to move through the gallery.