Washington School March 25, 2010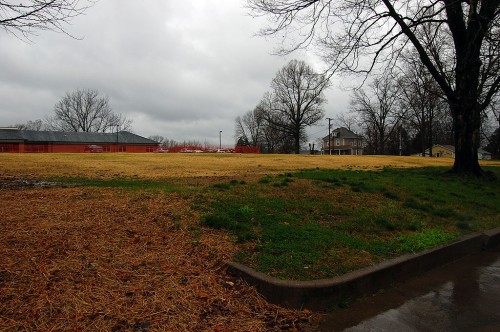 It's amazing what a few months will do to the landscape of your home town. When I was in Cape in October, Washington School was still there.
You can see my story about a 1963 school party at this link.
Washington School October 13, 2009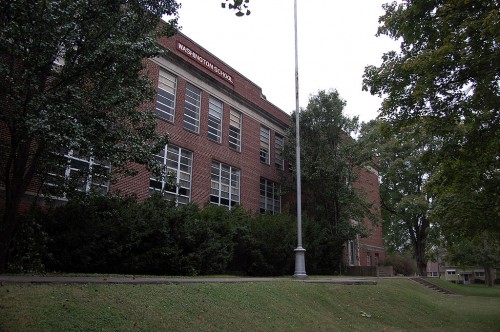 The school, which had served the Cape Girardeau School District for 85 years, was closed in 1999. Southeast Missouri State University used it for storage until it was determined that repairs and increased utility costs were becoming too great.
Alaina Busch touched on the history of the school in a Nov. 3, 2009, Missourian story: Classes began in a farmhouse in 1911 after a failed bond issue. In 1913, voters approved a $125,000 bond issue that financed the construction of Washington School as well as other district projects. The school, which was originally 40,000 square feet, opened at 621 N. Fountain St. in 1914.
The University will use the land for parking for the Autism Diagnosis and Treatment Center.
Washington School Gallery
Here's a gallery of photos showing the school in October and in March. Click on any image to make it larger, then click on the left or right side of the picture to move through the gallery.