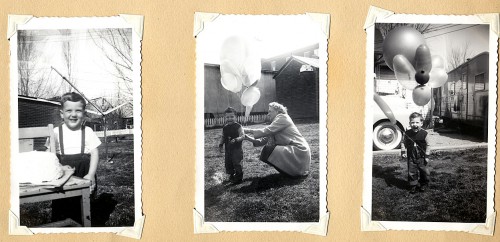 March 24th is my birthday. Like I wrote last year, since I thought I wouldn't make it past 60, I haven't paid much attention to birthdays.
Sunday afternoon, the Florida Clan (note "clan" is spelled with a "c," not a "K") descended on the house. In addition to Matt, Sarah, Adam, Carly, Malcolm, Graham and Elliot, Neighbor Bill and Friend Anne showed up for ribs, turkey burgers and birthday cake.
Miz Anne, bike partner and Road Warrior, had the temerity to ask me how old I was going to be. I suspect she was flaunting her youth.
"Sixty-eight," I replied without hesitation, "if I make past midnight."
"You're not going to be 68"
"You're not going to be 68," Wife Lila responded. "You are only 66. You were born in 1947. You're going to be 67."
I didn't bother to pull out a calculator because it was a given if I wanted to make it past midnight to whatever my new age was going to be, the right answer was, "Yes, Dear."
(When I got back to my office, though, I pulled out my calculator and did the math. Not unexpectedly, she was right.)
So, I just got a year younger instead of a year older. (I wonder how many forms I filled out over the past 12 months where I claimed to be 67?)
I hate to break the news to Curator Jessica. She checks the obits every morning to see if she can lay claim to my Ohio photo collection for the Athens County Historical Society's museum, and she's going to be sorely disappointed to find out I'm not as old as she thought.. (Although, in her case, she has to stand on a stepladder to see 30, so I don't know if she can tell the distinction between pretty old and REALLY old.)
By the way, you can click on the photo at the top of the page to see me celebrate my birthday with my Grandmother in Advance before my cute wore off.