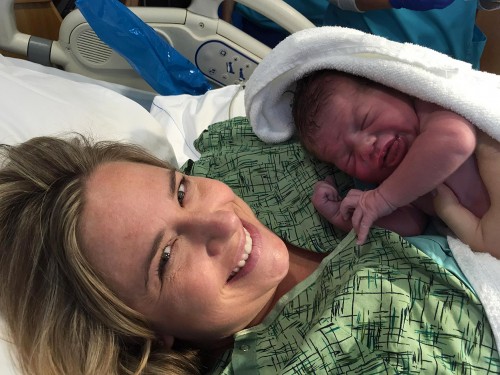 I got an email from Son Adam at 8:33 a.m. Friday: "We are at the hospital."
That was followed by a Facebook announcement from Carly Steinhoff: "We would like to introduce Finn Levi Steinhoff. Born at 12:59 p.m., 7 lbs 9 oz, 20″. {Swoon}"
Gosh, those things are tiny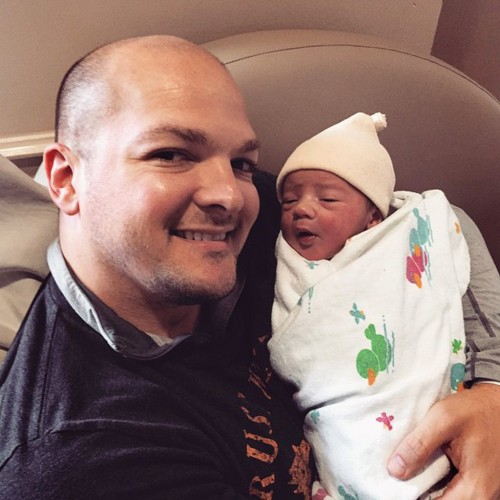 You forget how small those babies are (Carly might differ). It doesn't take long for them to grow up, though. Sarah Steinhoff posted a photo that shows that Wife Lila is now shorter than Grandson Malcolm.
We're an "L" of a family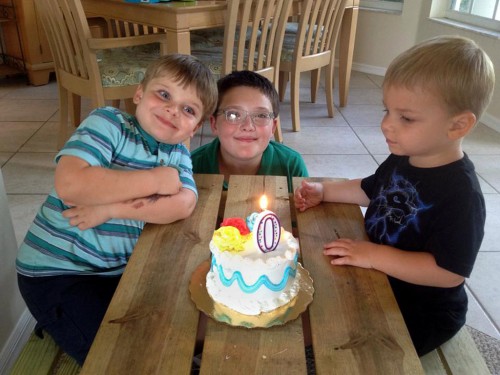 Through accident and design, we are a family with lots of L middle names. My brothers and I are Kenneth Lee, David Louis and Mark Lynn.
Our boys are Matthew Louis and Adam Lynn. The grandsons are Malcolm Lee, Graham Louis, Elliot Lane and, now, Finn Levi.
Finn's brothers Graham and Elliot (left and right) and Cousin Malcolm in the middle (isn't there a TV show by that name) celebrate Birthday Zero.
I'm in Cape, so it'll be awhile before I meet Finn in person, but I was able to break the news to Mother that she had another great-grandson. That almost made up for it.