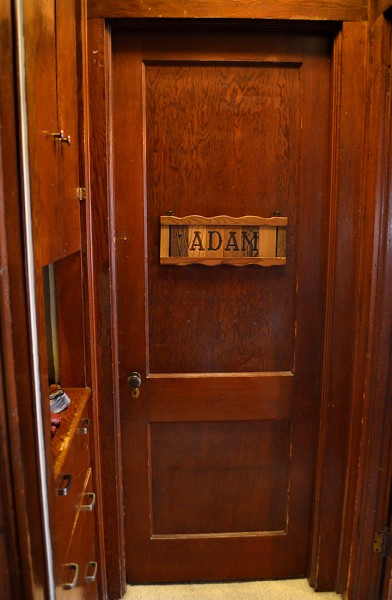 When we moved into our house in West Palm Beach, it had two bedrooms and one bath. When Sons Adam and Matt were little, they shared a bedroom. I drilled a hole in the door and installed a wideangle lens peephole so we could see if they were (A) Awake; (B) Asleep or (C) Up to mischief.
In retrospect, that might have been more useful when they got a bit older.
In 1986, we added two rooms and another bath to the back of the house. Matt got the new back bedroom and Adam got the old one to himself.
Mother ran across a wooden sign that read "The Adams" in a yard sale. Wife Lila rearranged the letters so it spelled "ADAM" and we hung it on his bedroom door. (Covering the peephole at the same time.)
Adam hits 34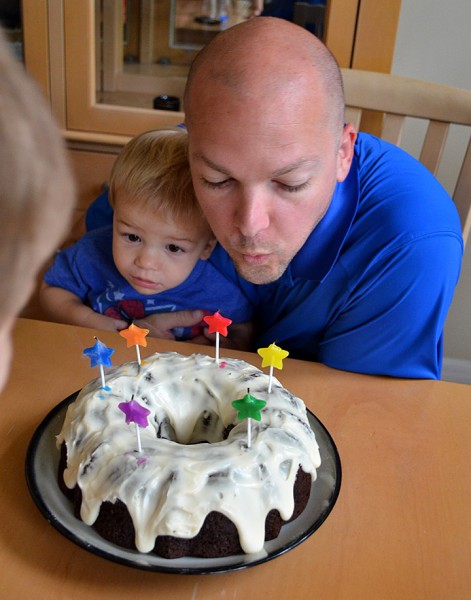 Family and friends gathered to celebrate his 34th birthday on July 6, even though his official Birthday is July 7.
Grandsons Graham (barely visible at left) and Elliot are quick with the puff. I was too slow to capture the lit candles.
Room is officially mine now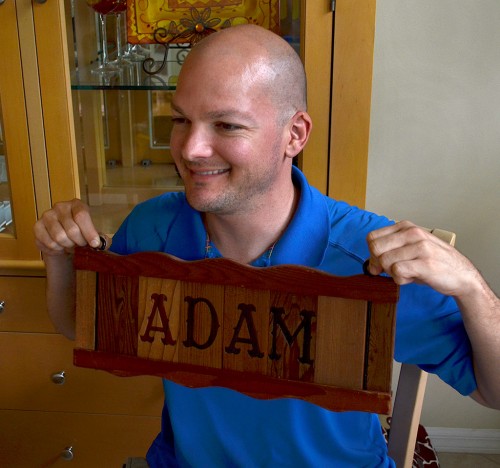 Just before we left the house, I grabbed a screwdriver and pulled the ADAM sign off the door.
His acceptance of it concedes that the room is now, officially, my office. I have to decide what to do with that peephole, though.