Mural on Mississippi River Floodwall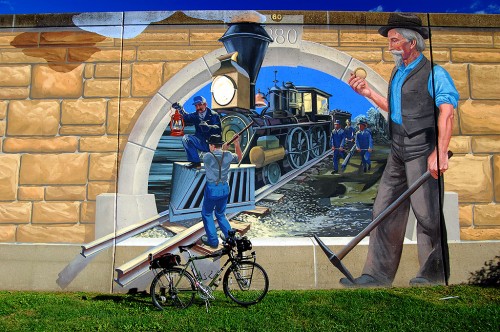 One of the rites of passage for kindergarten classes at Trinity Lutheran School was the ride from Cape Girardeau to Chaffee on the passenger train.
Trinity Lutheran School Kindergarten Class
Here is a snippet of a family 8mm movie of what I think is my brother David's class boarding the train and pulling away from the station. I think he's the boy in the red shirt in the first few frames.
Notice the old-fashioned, steel-wheeled baggage carts near the depot. The movie was shot in the early 1960s.