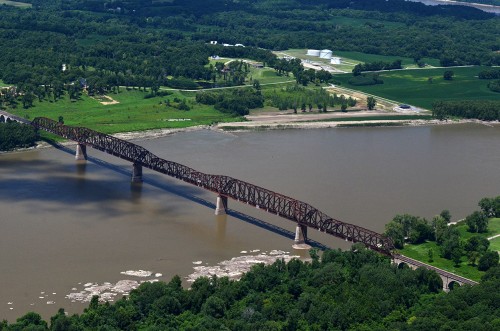 When Ernie Chiles and I made a pass over Cairo and the confluence of the Mississippi and Ohio Rivers on August 13, 2014, we orbited over Thebes for a few minutes to capture the Thebes Courthouse (soon to come) and the 1905 railroad bridge.
I've always been fascinated by that bridge, and I've written about it and photographed it over the years.
Photo gallery of Thebes railroad bridge
Click on any photo to make it larger, then use your arrow keys to move through the gallery.