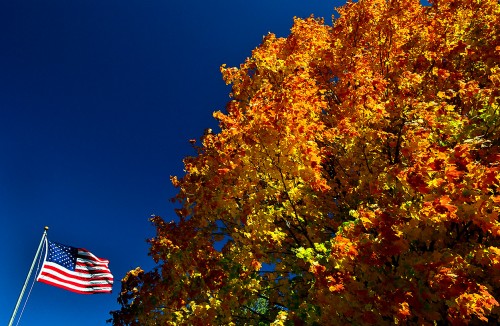 A friend up in Perry County called Monday to say I should get right up there before the leaves turned. When I got there on Tuesday, I said, "They look pretty good to me."
"They've started falling today," he said.
Wednesday was errand-running day, and Wednesday evening brought a cold front with gusty winds and frog-strangling rainfall. Somebody nearby said their rain gauge recorded 2-1/2 inches of the wet stuff. Mother's yard was covered with fallen walnuts
The Jackson City Park leaves were still pretty, but the colors weren't as vibrant as they were the day before.
Broke my rule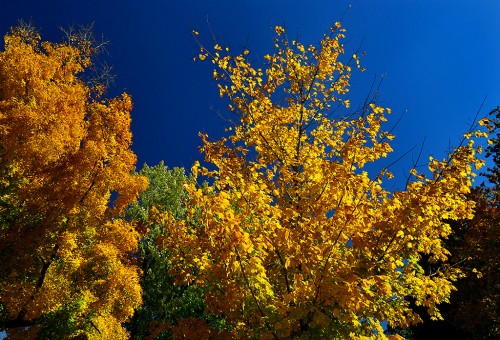 I broke my rule of "shoot it when you see it, otherwise the magic is liable to leak out."
The temperatures were in the high 60s and felt great, but the color wasn't as nice as two days ago. Click on the photos to make them larger.
Road to Tower Rock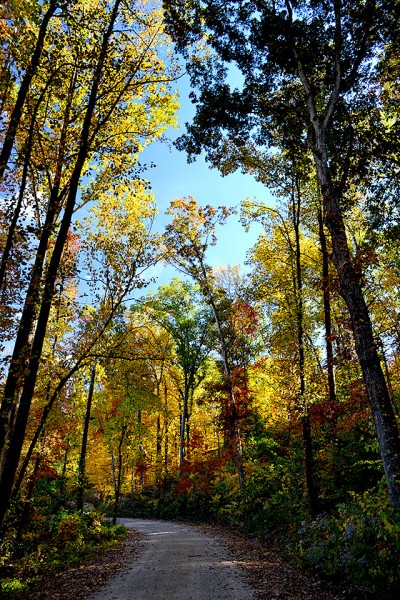 The drive to Altenburg Tuesday was spectacular. Thursday, it was merely "nice." The trees on the tiny road leading to Tower Rock were still pretty when the light was behind them.
Orange with persimmons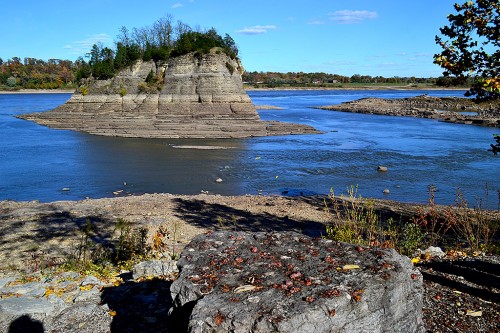 Perhaps the greatest victims of the high winds and rain were the super-sweet persimmons at the Tower Rock parking area. The ground and rocks were orange with squished persimmons and buzzing with bees. Persimmons from two trees on the south end of the picnic area have smaller, tougher fruit. I picked up about a pint of ripe, but not splattered pieces to take home to Mother as part of her extended Birthday Season.
Adding to my disappointment was a rise in the river levels. The river is at 9 feet and going up, two feet higher than the 7 feet it needs to be in order to walk out to The Rock.