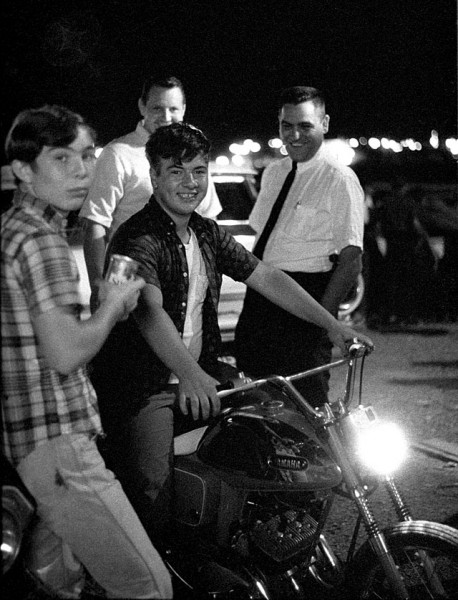 I was experimenting with new film and developer combinations to find ones that would let me shoot under the lowest light levels. On a trip back to Cape, I stopped by the Teen Age Club and shot a roll of film I was testing. For some reason or another, that film got stuck away somewhere for about ten years.
By that time, I figured it would be heat or light fogged, but I went ahead and processed it anyway. I was surprised to find that it had these images had survived. Since any real use had long passed, I threw it in with the rest of the coffee can film, where it languished until this weekend.
I sort of like this shot of the kid on the motorcycle. He looks vaguely familiar, but I can't put a name to the face.
Who are these guys?
All I know is that they were shot at the Teen Age Club. The negative sleeve says 10/9/68-2. That could mean one of three things:
The film was one of two rolls shot on 10/9/68
The film was processed along with another roll on 10/9/68
The film was placed in a recycled sleeve I had kicking around that had the date 10/9/68 on it.
The two adults show up in a lot of the pictures.
Keeping a close eye on things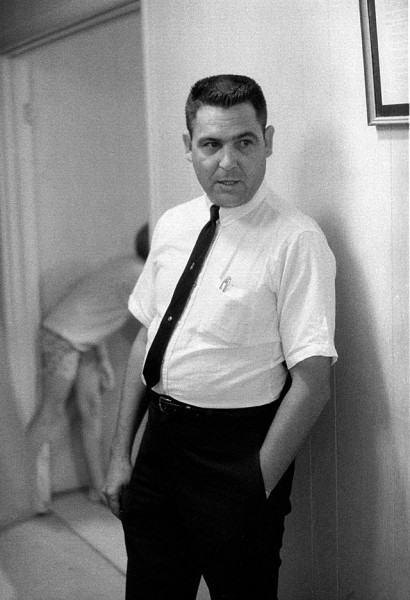 They look like no-nonsense guys.
But they had good rapport with the kids
Teen Age Club photo gallery
Since I have questions and no answers, I'll throw everything into a gallery, including some marginal shots, and let you fill in the blanks. Click on any photo to make it larger, then click on the left or right side of the image to move through the gallery.