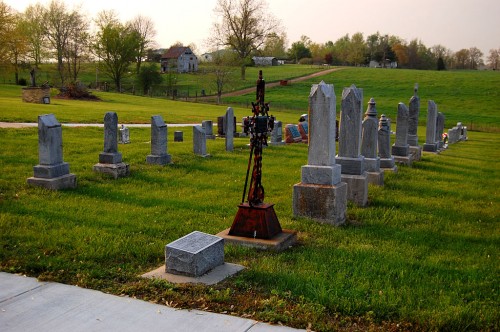 While looking for something else, I happened to stumble across a July 26, 1926 Missourian story headlined "Pocahontas Is Well Pleased With Missourian Free Movie."
I pass through Pocahontas on my bike en route to Altenburg and a weather-beaten old  building there caught my eye on a recent trip.
The story went on to say that Farm Agent Keyser (no first name given) remarked that "we are greeted tonight by the largest crowd that has ever been assembled for a Missourian picture show."
The Lutheran League of the Lutheran Church had arranged seats between the church building and the school house for the show.
St. John's Lutheran Church

I don't know if the show was held at St. John's Lutheran Church or the Zion Lutheran Church, so we'll have to pretend it was St. John's, because that's where these photos were taken.
Agent Keyser said that "good roads, better means of transportation, and a growing desire to see and learn, are responsible for the larger crowds this year at the picture shows."
Fewer shabby-looking cars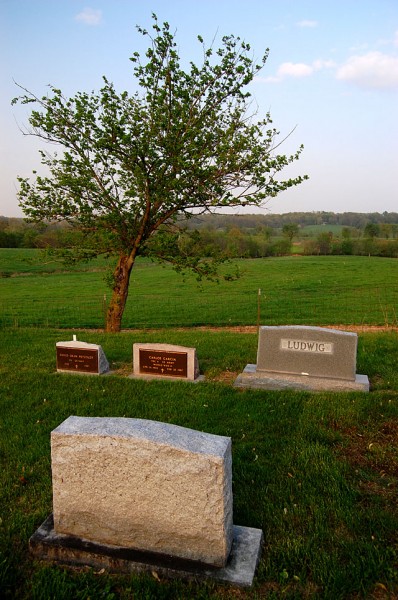 "It is also noticeable that there are more new automobiles and fewer shabby-looking ones than ever before. A few years ago, it was common to see the small boys, and even some men, dressed in overalls. This year not a child has been seen in overalls. Everybody looks better dressed, not only because they have more money, but because they have a greater pride in themselves," Keyser explained.
"The Wallace Beery picture is heartily received. The audience last night laughed from start to finish and there were people present from a number of other communities who came to see the show a second time."

Better roads between Cape and Pocahontas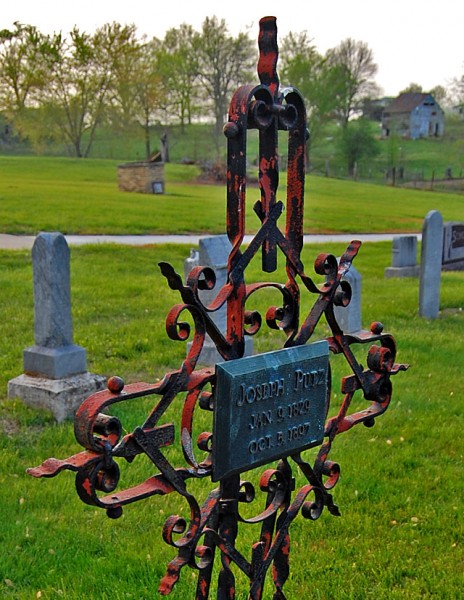 "Pocahontas is not as far away from Cape Girardeau as it was prior to this week. The opening of the seven-mile stretch of concrete between Cape and Jackson has reduced the distance several minutes and when the slab is compete to Jackson the distance will be still shorter.
"It takes about 35 to 40 minutes to drive from Cape to Pocahontas now. The distance between the end of the slab and Jackson is smooth and well-maintained. No. 25 from Jackson to Pocahontas is what can be called a perfect gravel highway. A few years ago, it required more than an hour to motor from Cape to Pocahontas under the best conditions and twice as long in wet weather."