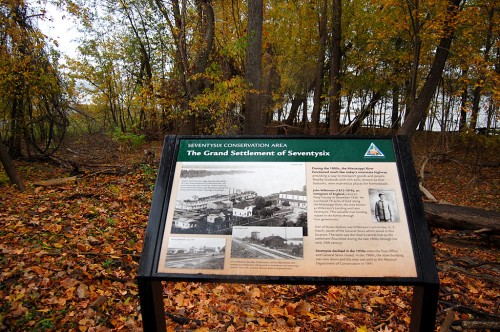 A cold front blew through Cape this afternoon, bringing with it some spotty rain and wind. Hoping that I could get some colorful leaf photos between the clouds, Mother and I  headed up to Perry County. We checked in at the Altenburg Lutheran Heritage Center and Museum, then headed over to Tower Rock where the river is low enough to expose an old stone quarry I hope to get to when the skies are sunny. Mother ate her fill of persimmons from our normal spot (and even found another tree down the road).
Then we decided to explore. My GPS said we were headed northwest, but it felt like we were going south to me. Finally, we hit a road where we could go right to the Mississippi River or left to somewhere off the screen. That still didn't feel right, but I opted to go to the river.
Seventysix or Seventy-Six, take your pick
Right after we got on the road, I said, "I wonder if this is going to take us to Seventysix. I've heard about it, but have never been there." By the way, the town is spelled both Seventy-Six and Seventysix. I'm going with the latter because that's what the Conservation Department calls it on their display above. I first heard of the town when I was researching what is said to be Missouri's last train robbery.
After bumping over a railroad track, we came to the river and this marker. We had arrived. Click on the display to see that Severtysix was once a quite sizable town.
River gives, river takes away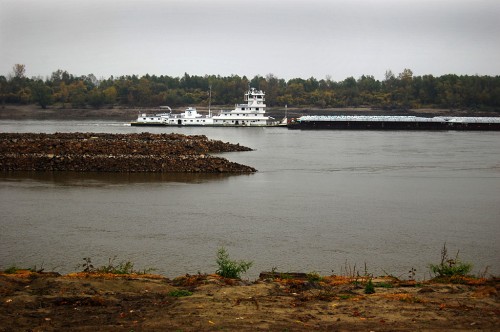 Like Wittenberg to the south, the benefits of being on the Mississippi River come with a terrible shortcoming: higher and more frequent floods as man tried to control the waterway. By 1940, the town's population had dropped to 35 people; in 1957, the Post Office closed. The train depot was also abandoned.
Two sources for more information:
The Missourian's James Baughn wrote about the town in his blog,  which has good directions, a link to a Google map and another link for a Conservation Department map of the area. I'll send you there to give him a traffic bump and to save me the trouble of duplicating his efforts.
This site has some excellent information about Seventysix, plus some photos. I'll quibble with a few of his facts (he says Seventysix was the only area Post Office; Wittenberg had a Post office, too), but it's an interesting read.
Little remains of town today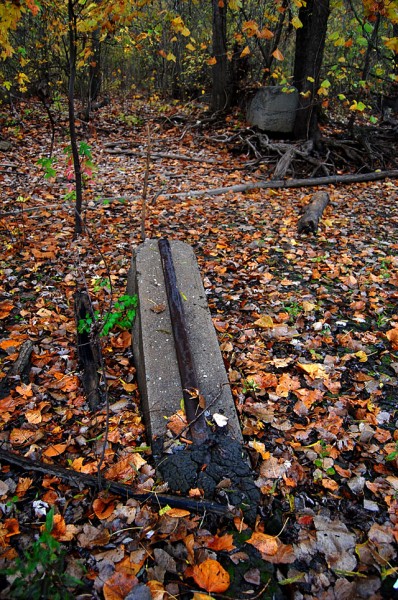 A few foundations and a railroad spur where the depot used to be are about all that would let you know the town with a curious name ever existed here. By the way, you'll have to follow one of the links above to find out how the town was named.
Mailbox was worth the trip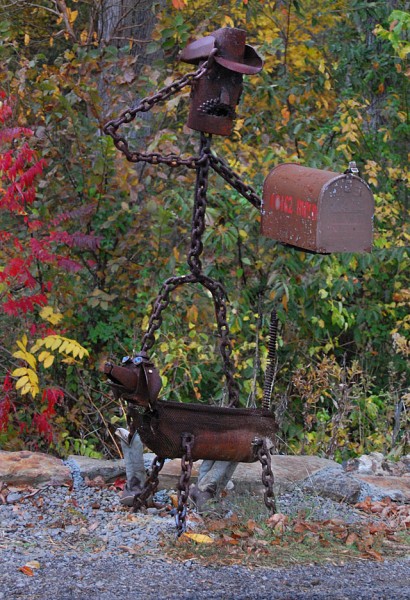 On the way out of town, I did a double-take, stopped the car and quickly put it in reverse. This mailbox was worth the drive. It's not every day that you see a saluting cowboy made out of chains, wearing real cowboy boots and accompanied by his faithful dog.