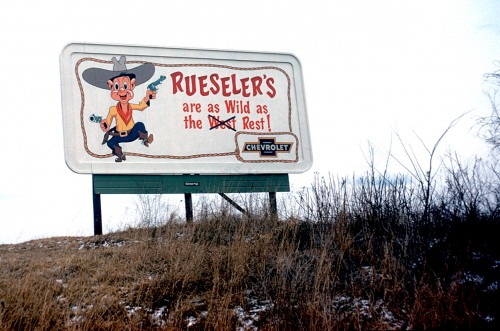 Terry Hopkins' dad's box of General Sign Company signs coughed up this billboard of Rusty, Rueseler's Chevrolet's mascot along with the "Rueseler's are as Wild as the West Rest!" slogan.
Neon version of Rusty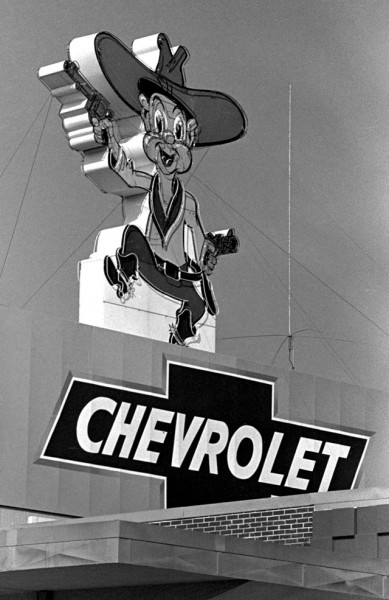 A neon version of Rusty graced the top of the dealership on South Kingshighway. Here's a link to more photos and the story.
It has a bunch of comments from folks who remember buying muscle cars there, and a note from someone who knows what happened to the big sign.