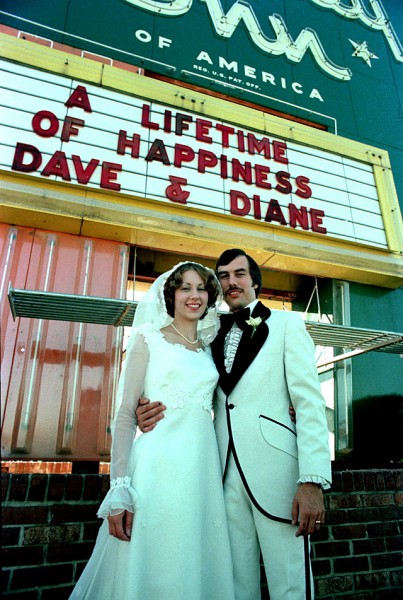 You don't see as much stuff about Brother David here as you do Brother Mark and Mother. Part of that is that David moved out to Tulsa, while Mark lives in St. Louis, so it's a lot easier to see them when I come back to Cape. I'm bad about dates, so I let not only David's birthday, which is September 12, slip by, I forgot that the 11th was David and Diane's 35 wedding anniversary.
Stories about David
I'd like to find the photos of him when he drove my shiny new car from North Carolina. I bought the car the weekend before we were to move from Gastonia to West Palm Beach because I trusted the dealer. Wife Lila had her own car to drive, and I had to pilot the rental truck with all our belongings. David hadn't had his license all that long, and I don't think he had ever driven a stick shift before, but I put him in the car for a couple hours of driving lessons, then we headed south.
I'm pretty sure I said something like, "It almost all Interstate. If you can get it into fourth gear, leave it there until you can coast off the highway when you run out of gas." He and the car both made it to Florida.
Gallery of David Photos
Here's a quick selection of David Steinhoff photos over the years. I promise that I'll do a better job next year of finding some better photos. Click on any photo to make it larger, then click on the left or right side to move through the gallery.