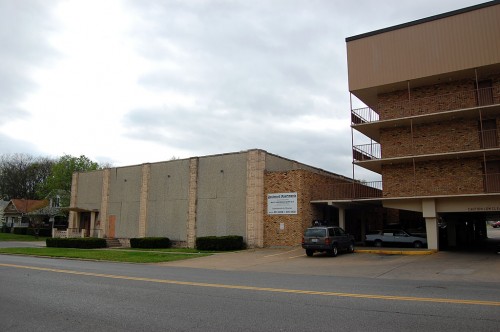 I've tried several times over the years to take a picture of the old Sunny Hill Restaurant  On West End Blvd. south of Independence because people keep asking about it.
I have yet to find a good angle, but here are some attempts.
No good angle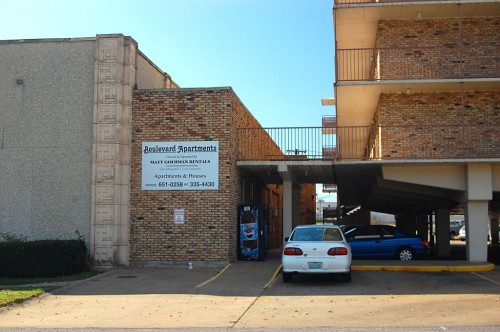 There's no good angle. First off, it's an ugly building with no personality. Then, the multi-story building that was once a motel and is now apartments put what used to be the restaurant entrance in deep shadows. This is one building I wouldn't miss if it falls to a wrecking ball. Anything that would make you think of the Sunny Hill of old is long gone.
Fred Lynch has Frony photos
The Missourian's Fred Lynch has run at least two Frony photos that will look more like what we remember of Sunny Hill in its heyday.
The Country Store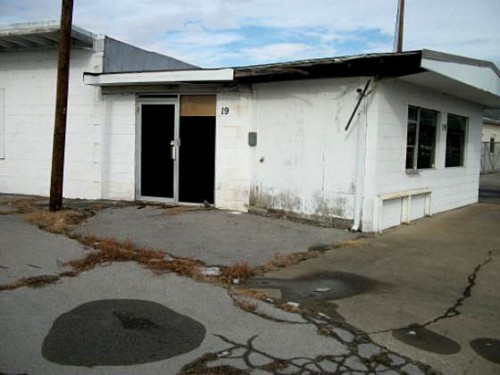 One of Dad's favorite places was The Country Store, located just north of Sunny Hill. It was a general merchandise store that sold all kinds of odds and ends, with the emphasis on odd. Over the years, the store was added onto until it was shaped something like a scorpion. I looked to see I had a recent photo of the building, but it's either gone or I didn't think to shoot one. All of my aerials cut off just east of Sunny Hill.
Wife Lila, who was proofing this, said she thought Mother had taken a photo of the Country Store right after we gave her a digital camera and while she was roaming all over town trying it out. I'm pretty sure this is it, but I'll let someone else tell me for sure.