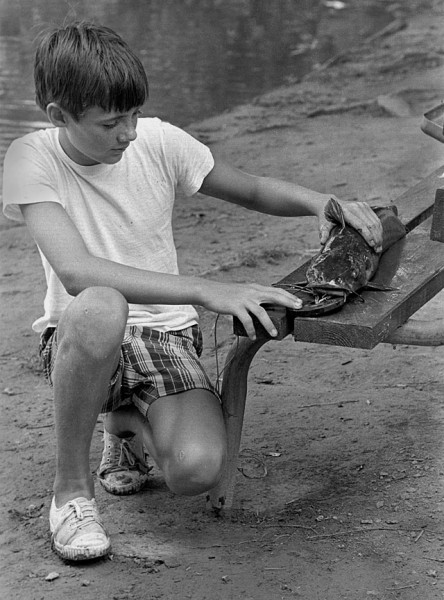 Seems like there has been a rash of fishing photos turning up lately. Y'all have gotten pretty good at identifying people, so I'll post this proud fisherman with a sizable catfish.
Without any concrete evidence, it has the feel of the Capaha Park Lagoon to it. The only clue I have is that the negative sleeve was dated June 24, 1967.
Anybody want to take a stab to put a name on the boy (or the catfish) and nail down the location? I flashed on another fisherman, but it's not any of these guys. Here's another example of Capaha Park fisherboys.