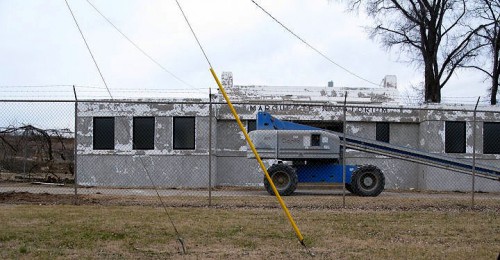 At the end of January, I posted a picture of the Marquette Natatorium taken in October 2009 paired with a photo my wife's niece, Laurie Evertt (of Annie Laurie's Antiques), shot January 29 of this year. Her photo (above) showed it looking pretty shabby.
You can follow this link to read comments readers posted after I wrote a little bit about the history of the indoor swimming hole.
Good news: Natatorium looks spiffy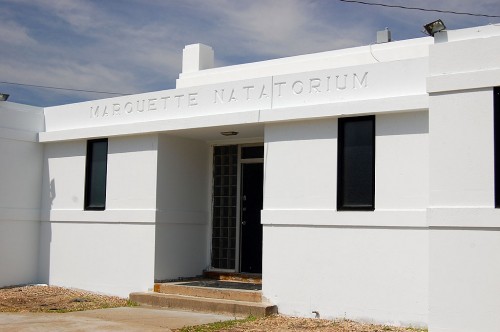 The was some speculation that the building might be headed for the wrecking ball, but we had a pleasant surprise when we drove past the place on Easter. It was sporting a spiffy new paint job.
It needs some black paint inside the carved name to make it look like new.
It's no longer being used as a swimming pool, but it appears the building will be around for us to appreciate for a few more years.