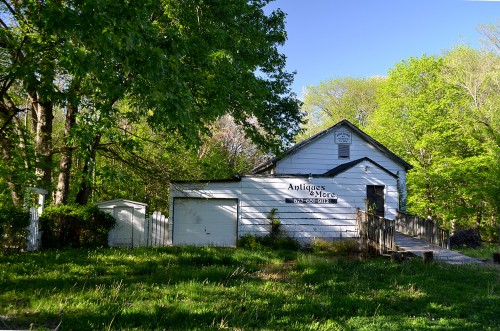 Niece Laurie Evertt of Annie Laurie's Antiques fame, said someone came into the store asking for information about Juden School. I admitted that I had heard of it, but had never shot any photos there.
I pretty much forgot about it until Monday afternoon while I was on a ramble with Buddy Dick McClard. I'm not sure how the topic came up, but Dick volunteered that the school was just down the road from his house.
School closed in 1960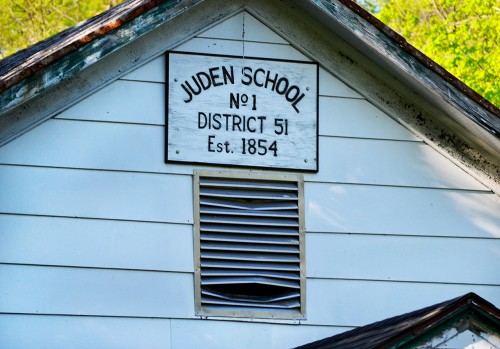 News clippings say the school, which was established in 1854, was closed when the Nell Holcomb R-4 School District was created in 1960.
It has had a variety of uses since then. I saw references to art exhibits, an animal feed store and an antique store.
If you're looking for it, it's at 900 West Cape Rock Drive, on the corner of Cape Rock and County Road 635. [Editor's note: I said it was at the intersection of 643 earlier. I was only half-way correct. Cape Rock Drive is 643. The intersection is 643 and 635.]