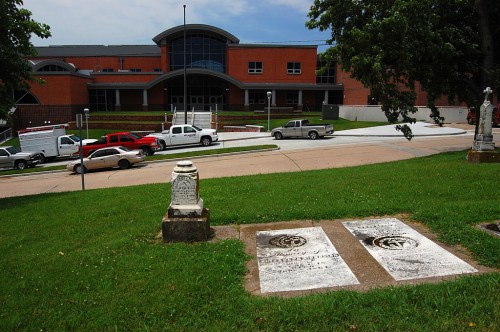 I was over at the Jackson Cemetery looking for grave markers for Find A Grave, a website that runs requests for photos of stones for people doing genealogical work and the like. When I got to the west end, I noticed that Jackson High School was a lot bigger than it was when I worked at The Jackson Pioneer.
Science / Mathematics Building
I was encouraged to see a building devoted to science and mathematics. A newly-built high school in town that shall be nameless seems to have plenty of facilities for athletics, including a new football field, but the emphasis didn't appear to be on academics.
Old building looks well-maintained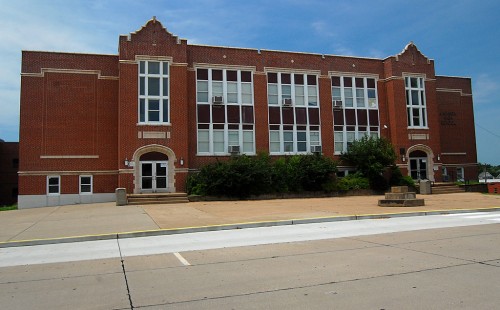 I know I must have been in the building lots of times when working for The Pioneer, but I can't picture what the inside looks like.
Jackson's stadium a federal stimulus program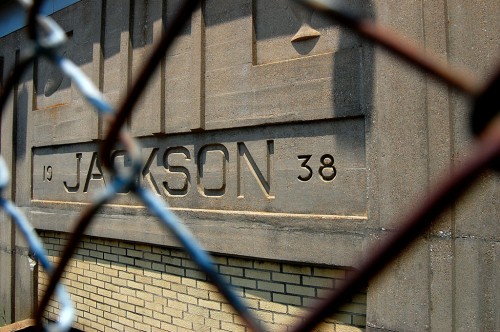 Jackson High School's football stadium was one of the WPA's projects designed to put people back to work during the Depression. It was built in 1938. It's amazing how many Cape County buildings were built under those stimulus projects. They might have been make-work jobs, but they've provided a lot of value to the community over the last three-quarters of a century. Jackson's swimming pool, also built in 1938, was another WPA program.
Acres of parking lots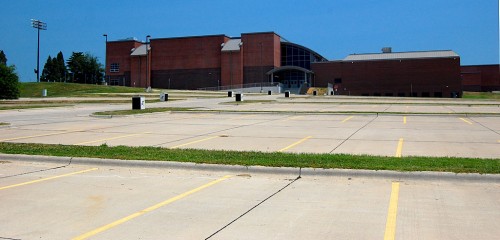 Here's a view of the school from the west showing acres of parking. Contrast that with the aerial photos of the school I took in the 1960s.
Jackson High School Photo Gallery
Click on any photo to make it larger, then click on the left or right side to move through the gallery.