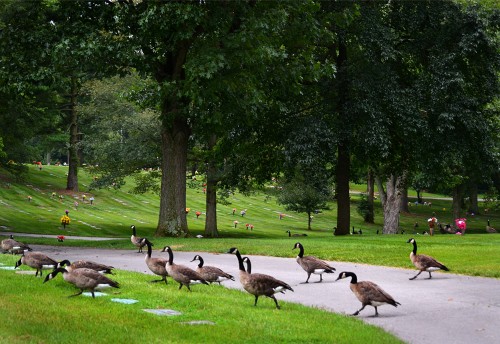 After shooting kids fishing and UFO docking stations in North County Park, we crossed the street to take a drive through Memorial Park Cemetery.
We weren't alone.
The bucolic setting had been invaded by Canadians who must have slipped across the border when we weren't looking. I thought they were moving along harvesting bugs, but they appeared to be pulling up shoots of grass. (Click on the photos to make them larger.)
Earlier stories about Memorial Park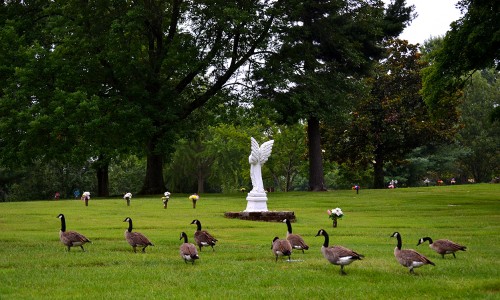 I've done several stories about the cemetery over the years.
 Speaking of older stuff
Don't forget that Annie Laurie's Antique Shop has some of my iconic photos for sale. (The TPing photo is gone, if that's what you were looking for.)