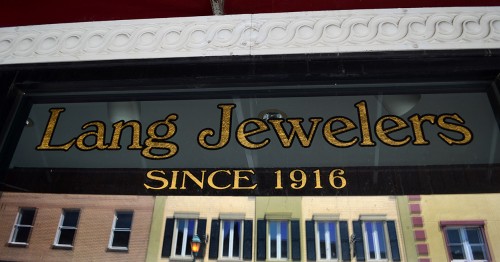 I was walking down Main Street shooting store fronts when I noticed the door at 126 North Main was open. That address belonged to Lang Jewelers from 1916 until last fall when the store closed. Here is an earlier story about Lang's.
Building permit on door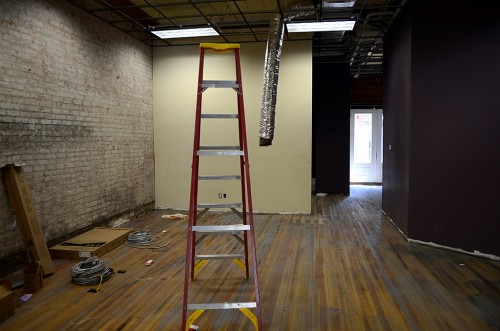 I stepped in to take a look around, but nobody answered my call. There was a building permit on the door issued to C+R Renovations and listing plumbing and electrical contractors. A plaque from Old Town Cape giving the history of Lang's mentioned the store featured its original tin ceiling and wooden wall display case.
I didn't see the case, but it might have been removed for the renovation. Looks like the tin ceiling is going to be covered with a drop ceiling.Or, it might have had a drop ceiling installed over the tin ceiling and the renovation will expose it again. I didn't feel comfortable taking a closer look at the blueprint on the floor.
Old Town Cape to carry calendars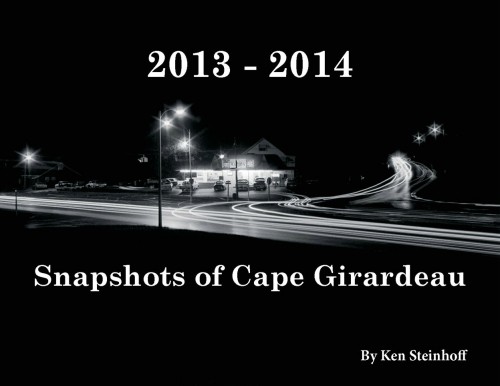 Speaking of Old Town Cape, the Old Town Cape folks are going to carry my 2013-2014 Snapshots of Cape Girardeau calendar. They are located at 418 Broadway, next to what used to be the Rialto Theater. You can call 573-334-8085 to make sure they haven't sold out.
Lang Jewelers photo gallery
Click on any photo to make it larger, then click on the sides to move through the gallery.