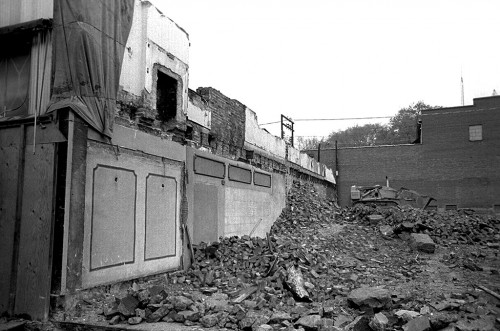 These are a present to the SEMO student working on the Main Street Project who drew the St. Charles Hotel as a subject.
These photos were taken April 13, 1967, when it was all over for the historic hotel used as General Grant's HQ during the Civil War.
Businesses to the south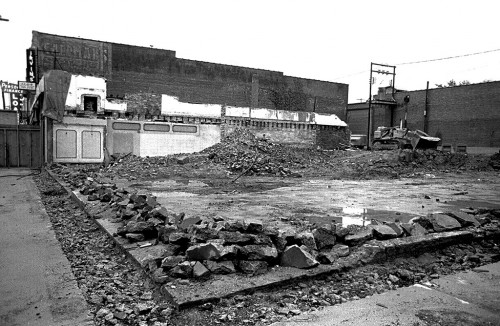 I tried to read the painted sign on the building south of  the hotel, but I can't quite make it out. It might be Sherman's.
The City Directory lists Irvin's Clothing at 39 North Main. That would be the vertical black sign with the white letters. Below it is a sign advertising Arrow Shirts. That could belong to Irvin's or it might be for Main Street Clothing, which was at 35 North Main in 1968. Dolly's Hat Shop was in the directory at 37 North Main.
Personal Finance Loans was at 31 North Main. You can see its sign. The directory lists Tony's Jewelry and Thrift at the same address. The Sweet Shop was at 33 North Main, but I can't see a sign for that business.
Sterling Variety Store was 41 North Main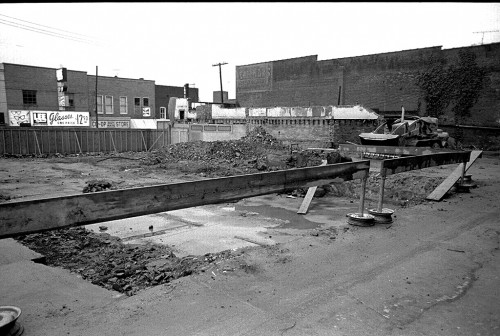 The building that replaced the hotel was Sterling Variety Store, and it's listed at 41 North Main.
Across the street you can see Lee Optical and Co-Op Drugs. I assume the Budweiser sign marks Cowboy's Tavern.
St. Charles a month earlier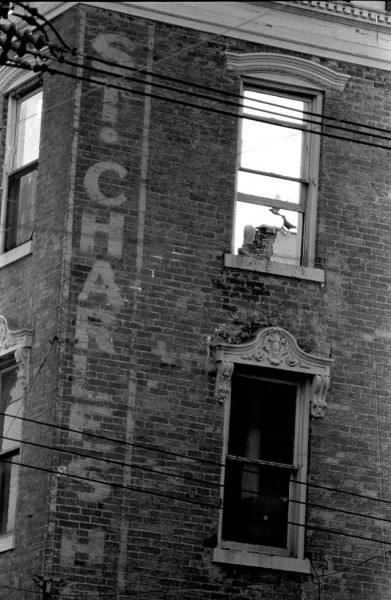 I took this picture of the St. Charles waiting for the wrecking ball on March 11, 1967. You can see more photos and read some history of the hotel here.