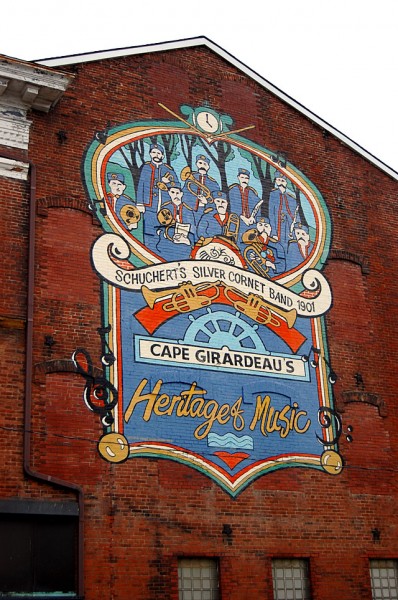 Two Broadway locations appeared on my radar screen this morning: a Facebook post that asked what had happened to Shivelbines' sign and a Missourian story that said a landmark building containing a huge Lutheran Church mural was going to be torn down. I ran into an interesting guy while tracking down the second lead, so I'm going to hold it for a day or so until I can do it justice.
When I first read the Shivelbines' question, I thought the person might have been referring to the mural on the west side of the building. THAT would be unusual to lose two murals in the same block at nearly the same time.
Blue Mural the one in danger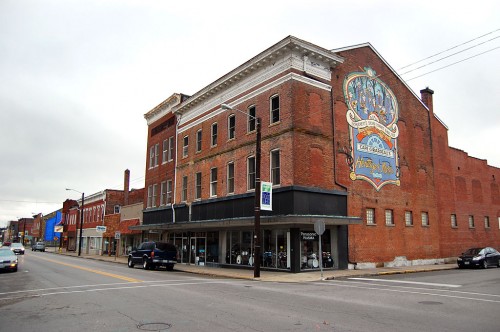 The blue mural down the block past Bob's Shoe Service is the one that is likely to be torn down. Notice anything missing on the front of Shivelbines?
Night photo of Shivelbines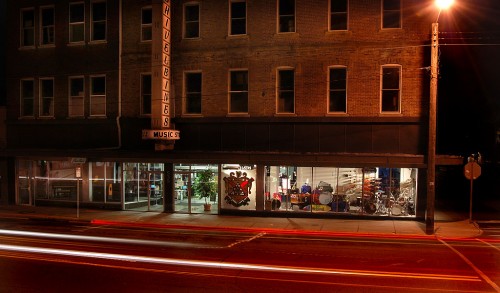 This photo taken at night with the light trails of passing cars in it may help you pick out the missing sign.
Now you see it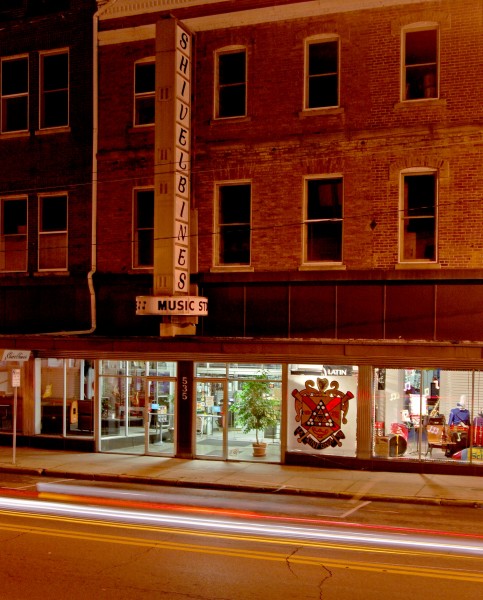 The night photos were taken on Oct. 23, 2009, the same evening I shot a contemporary version of Central High School's 1965 Alma Mater picture, a time exposure of Southeast Hospital and the Wimpy's intersection.
Now you don't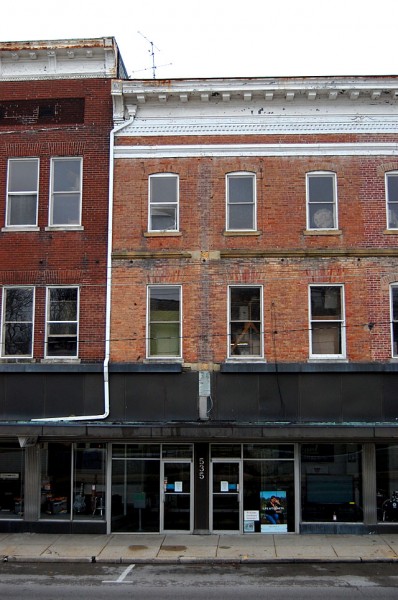 The different-colored brick right above the 535 address is where the sign had been.
Not to worry, though. It's coming back.
There was a note on the Shivelbine's Facebook page that said, "We've had some people asking about our sign. It was damaged during a storm in the spring and is now being repaired! We're hoping to see it up again soon!"