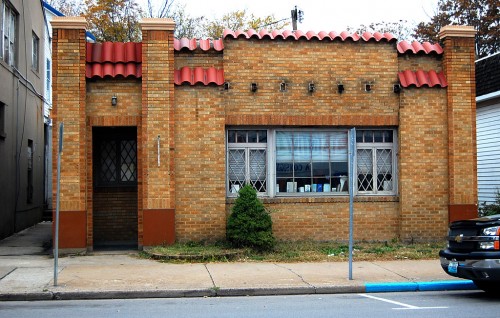 I have some fuzzy memories of the Spanish Revival style brick building at 714 Broadway. When I was a kid, Mother would take my grandmother, Elsie Welch, there for arthritis treatments. Dr. Charles F. Wilson was her doctor. When I searched for information on the building, I found that Dr. Wilson shared office space with Dr. Albert M. Estes.
Civil Defense needs 400 block wardens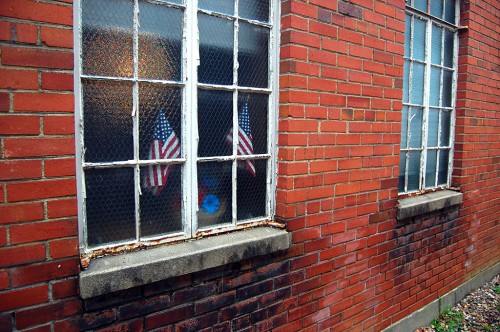 Here are some stories that ran in The Missourian that mentioned the two doctors.
Sept. 9, 1954 – Reports on the organization of special groups within the local Civil Defense unit were made Wednesday night at Fort D at a meeting of service chiefs presided over by Kenneth Cruse, director of the local unit. Dr. Charles Wilson, medical chief, reported that his group is organized and that he has studied the plans set out by the state Civil Defense headquarters. About 40 persons have volunteered for service as block wardens, according to John Kitchens, group chief, but "this number is very short of our actual needs," he added. Plans call for a warden on each of the city's approximate 400 blocks.
Feb. 7, 1956 – The course of history has often been changed by disease as by military conquest, Dr. Charles F. Wilson said Monday in a talk before Rotary Club. [If you follow the link, he gives some interesting examples.]
Dr. Estes first to use electrocardiogram
Sept. 29, 1970 – Dr. Raymond A. Ritter, spoke to the Rotary Club in 1970 about the changes in medicine in Cape Girardeau over his 37 years of practice. He said that he and Dr. H.V. Ashley are the only two practicing physicians of those here when he began his practice here June 28, 1933. Dr. L.S. Bunch and Dr. H.F. Baumstark are the only remaining dentists practicing at that time, he added. Doctors George Walker and C.A.W. Zimmerman were local pioneers in the used of radiology. Dr. Albert M. Estes was the first physician in Cape Girardeau to use the electrocardiogram.
Nov. 11, 1972 – The cardiac units at St. Francis Hospital will be known as the Dr. Albert M. Estes Cardiac station in honor of Dr. Estes' 33 years of internal medicine practice in Jackson and Cape Girardeau. Dr. Estes established the first two cardiac care units in Southeast Missouri. The first unit was located in St. Francis Hospital in 1949, and the other soon afterwards as Southeast Missouri Hospital.
Sept. 22, 2001 – Flora Marie French passed away Thursday, Sept. 20, 2001. She practiced as a registered nurse in the office of Dr. Charles Wilson 14 years, and then at St. Francis Hospital 10 years. After retiring, she was a member of the St. Francis Auxiliary.