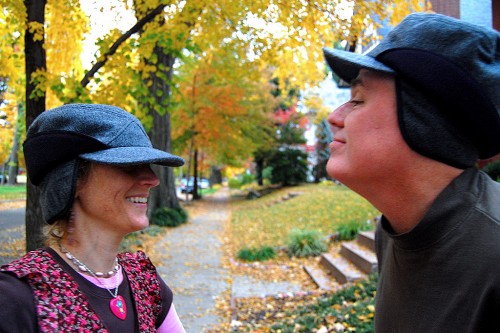 I had two errands to run that took me past North County Park after dark: I wanted a Wib's BBQ fix, and I needed to return a cap to Buchheit.
When I was in Cape in 2009, I bought a super cap with fold-down ear flaps that did a great job of keeping my Florida ears from falling off in the cold. Unfortunately, I forgot to pack it, so I went in search for a replacement. Of course, my old faithful wasn't in stock, and I wasn't crazy about this year's model, but it was better than blue ears. When I called Wife Lila last night, she said it was still hanging on the hat rack in the living room, so she'd mail it to MO, letting me return the not-quite-right model..
I liked the original cap well enough to buy one for Brother Mark. Here he and Future Wife Robin posed with the caps when they were new (the caps, not Mark and Robin). I think the classy way he wore it was what tipped the scales to get her to say "yes."
The park was all lit up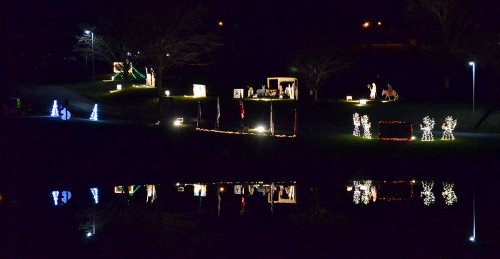 Anyway, to get to the point of the post: when I passed the park Tuesday night, it was all lit up. If some of the pictures are confusing (like this one), it's because I couldn't resist shooting the reflections on a lake that was a smooth as a newborn baby's butt.
For comparison, here's what it looked like in 2011 (the post has a bunch of links to other Christmas posts, too).
Decoration photo gallery
Click on any photo to make it larger, then use your arrow keys to move around. (If you are wondering what the sign that says "P ACE" means, it means that the "E" that would make it spell "PEACE" isn't working.)
I hate to keep mentioning it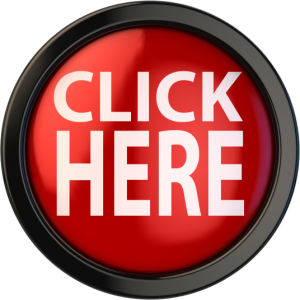 I hate to keep harping on this, but my mailbox is full or ads and teases, so repetition must work.
If you are going to shop Amazon anyway, please go to my blog and click on the big red 'Click Here' button at the top left of the page (or, this one). That'll take you directly to Amazon with a code embedded that says you came from me. If you buy something, I'll make from four to seven percent of your purchase price without it costing you anything.
Think of it as being your painless Christmas present to me. I stick this down at the bottom of the page so it's easy for you to ignore.